Edulastic Answers
Updated:

Are you looking for a reliable source for edulastic answers? Do you need tutoring services for your coursework in case you are stuck? We've got you covered; we have the best trainers with experience handling various courses offered on edulastic. They understand the grading and assessment system applied to this platform. So, don't close in your academic struggles; place an order for our help.
This guide defines the meaning of an edulastic platform, its features, how to register as a student, assessment and grading methods, and most frequently asked questions.
What is Edulastic?
Edulastic is a web-based platform that helps teachers to assess and monitor their students for quality standards. This learning platform also helps teachers to offer personalized tutoring to their students. Edulastic provides more than 30 interactive exam questions, making assessment easy for teachers. These questions include multiple-choice, essays, drag and drop, etc.
How Can You Access Edulastic?
The basic version of Edulastic is free for both students and teachers. You can access this platform from any device, including your smartphone. Log in to this site using an access code or create a student account.
If creating a student account, then search for the edulastic site on your browser and click sign up as a student. Ensure you enter the correct personal details, name, and email address. After creating an account, log in, find the Manage class icon, and choose, join the class to enter the class code.
So, you may be wondering," how do I get the class code?" You can find the class code by navigating to the Manage class, and you will access all codes. Again, you can still choose a specific class and get the class code listed along with the name.
What are the Benefits of Using an Edulastic Platform?
Edulastic has been used to offer formative assessments for various subjects like math, algebra, science, social studies, and more. This tech platform allows integration with Google classroom which enhances its effectiveness.
The learning platform offers other uses as follows:
Empowers teachers with instant classroom data as the students take a test or an exam
Allows tutors to create or even select question-and-answer forms for evaluating students
Makes the marking process easy, especially for multi-choice questions, which are automatically marked.
Which Subjects Do Edulastic Answers Cover?
Edulastic platform offers learning experiences for various subjects such as:
Trigonometry
Geometry
Science
Writing, especially essays
Accounting
Engineering
Statistics
Social sciences
Computer science
Finance
Environmental science
History
Literature
Law
Geography
The above is just a sample of what our answers entail. If you require more help in other subjects, place an order for our services. Remember, we also offer geometry homework help if you require personalized tutoring or edulastic trigonometry answers and edulastic answers key geometry
How Do I Get Correct Edulastic Answers for My Test?
If you are taking a course on Edulastic, you may be probably searching for solutions to this question. However, remember this platform can offer live proctoring measures, so you require excellent tips to cheat Edulastic.


Edulastic Answers is rated 4.8/5 based on 197 customer reviews.
Are you in need of a high-quality, 100% plagiarism free essay or online class help?
Place your order and get 100% original work.
So, does this mean it's possible to cheat on edulastic? Yes, it's possible, and we will highlight some measures you can apply.
1. Search for solutions on chrome
To use this hack, you need to access the test questions. Log in to the edulastic site and find your teacher's name under the teacher's section. Feed in the class code and continue. Fill in the grade level, class period, and the test you want to take. Choose the test that you should take.
While taking this quiz, you should select the questions and then fill in the solutions. You find that as you select the questions, new tabs open in the browser, so take advantage of this flaw. Again, a link gets copied to your clipboard, where the questions are stored.
Therefore, open a new tab under Chrome and copy-paste the link on the address bar. So, you can send these questions to a friend or even a relative to help you get answers. Again, you can search for solutions online and fill in the correct answers on the test page.
2. Impersonation
You should log in to the test system like a teacher. This trick of viewing answers is technical but can help without being proctored. Therefore you have a chance to search for answers online, ask a friend or even use learning materials that you have in the room. However, this method requires you to have some basic coding skills. You should alter the HTML code for the answers to be visible for marking.
3. Use a different device
If all the above methods can't work for you, try carrying an extra device like a phone to the exam room. Use the gadget to find solutions while the test remains in progress. However, you should be very keen as the camera will record you.
These are the methods that you can use to get solutions. But remember, not all edulastic answers hack can work effectively. So instead of risking being caught and even wasting your time, place an order for our edulastic answers and be safe.
4. Use of cheat sheet
This technique applies as you revise for your exams or tests a day before. Ensure you prepare a nice cheat sheet with the facts and formulas to handle the test. Keep the cheat sheet organized to skim through it quickly and trace the answer easily. Nevertheless, be careful using the cheat sheet to avoid being caught.
How Does Edulastic Curb Cheating?
If you have any plan for cheating on Edulastic, then you need to pause and reflect on the following anti-cheating mechanisms:
The platform has a depth of knowledge feature that asks detailed questions from students. Cheating in this question is tricky since it's not a one-word answer and assesses your understanding of the concept. So, the teacher can easily notice even if you copy and paste.
Another unique scratch pad feature requires the students to draw the methods they have used in tackling the questions.
The live board feature helps the teachers monitor your activities as you tackle the questions. The system can track the time you answer each question and if any interference occurs.
The system can still proctor your browser using the kiosk mode; thus, you can't open any site or file other than the test page.
How is the Grading System on Edulastic?
Edulastic platform uses a standards-based grading system, which helps students receive grades for various learning targets. This platform also helps students' weak and strong areas in a subject. It's a site that motivates the students to keep practicing since they see where to put more effort.
The student's exam reports usually have a scale of 1-4, and the learning standards are evaluated according to this scale. Therefore, you will have a number of what you have scored under each standard.
What are the Benefits of this Grading System?
Makes students and teachers accountable – as you start the class, you will know what's expected of you at the end of the course. Your teacher will use the formative assessment of the learning targets to ensure you master everything at the end of the course. So, your teacher will play their part for you to pass, while you have to succeed as a learner.
Friendly feedback for improvement – these grading scales indicate your weak and strong areas, so it's clear where you need more attention. Unlike other grading methods, you get a fail or a pass, which can humiliate you; this formula indicates room for improvement.
Helps you gain self-motivation – since you can track your progress through the learning targets, you can gain confidence that you will pass and even try new study techniques. Again, this system aims to master the understanding rather than get points. So, you will have the zeal to comprehend more on the subject.
How Do You Check Your Grade on Edulastic?
You can view your grades on Edulatsic by first log in to the account first. Then, on the left side of the platform, check for the assignments icon, click it, and you will view all graded tasks. If your teacher has graded all the assignments, you see what you scored there.
Where Can I Get Edulastic Answers?
You can use various sources to get edulastic solutions for your tests, assignments, and exams. Use these sources effectively to get the best hint for answering questions. Therefore, you should be prepared to apply the knowledge or guidelines you get to respond to the questions.
Use of learning resources – it's always best to research and even attempt the question before you seek help. Some of the tasks you get may not have a direct answer, but when you read the content, you will have a way out. So use the recommended learning materials for the course or even the online library.
Ask help from classmates – no one can master everything, so there is no harm in consulting. Find a classmate who is sharp in the concept that's challenging for you to handle the assignment effectively.
Seek help from your tutors – as per the learning system adopted by Edulastic, it's okay when you seek help from your teachers. It's a way of helping them re-evaluate their teaching techniques if something is missing.
Seek edulastic test answers from professionals – if you can't get help from any of the above, our doors are open. Let's know your request by placing an order for our edulastic answers. We also offer CPM answers if you take this unit on the platform.
Best Edulastic Answers Hacks
If you want to achieve the best in your courses, you should have the best tricks. These hacks should include your revision methods, attention in class, time management, and discipline.
Make a clear study plan – let this be your priority before starting classes. Use the course outline to list the learning topics and allocate time for each. Make any adjustments during the learning period if the topic needs more attention.
Revise each lesson after classes – make it a practice to go through your notes after classes and proofread them. You can still use a textbook to seek clarification or add an extra point.
Use topical practice tests – they help master the concepts you learned and weigh your understanding.
Don't take too long to seek help – if you are stuck and can't get an answer, always consult your colleagues, friends, or even your tutor.
Frequently Asked Questions
How Do I Calculate my Grade?
The edulastic systems apply the standard-based grading system, which doesn't require any calculations. Scores aren't a priority, but meeting the learning standards. So, always make a follow-up on your standards assessment to know your performance.
Can I Change My Score on Edulatsic?
No, it's not possible to edit your scores as a student unless sue your teacher's logins. However, it's a risky technique to alter the results. The best way is to prepare well for your exams, and you will pass. But, if you find some challenging questions, you can always order our edulastic answers.
Can I Retake a Test or Exam?
Yes, you can retake a test or exam if you exist by mistake; however, you need to contact your teacher to give you access. Retaking is only possible for multiple units, according to your program.
To Summarize
We believe this article has informed you on all edulastic issues you may have. Do you intend to study a course on this platform? Are you searching for valid edulastic answers? Visit our platform and place your order for our incredible writing services.
When learning on this platform, apply the tips and hacks highlighted above. Use the best study plan to ensure you acquire correct edulastic answers quizlet. Start your revision early and always handle topical questions to ensure you meet the testing standards. Again, ensure you consider the tips on how to make online sessions more productive. However, even after trying the tricks, if you get stranded, seek our edulastic solutions.

---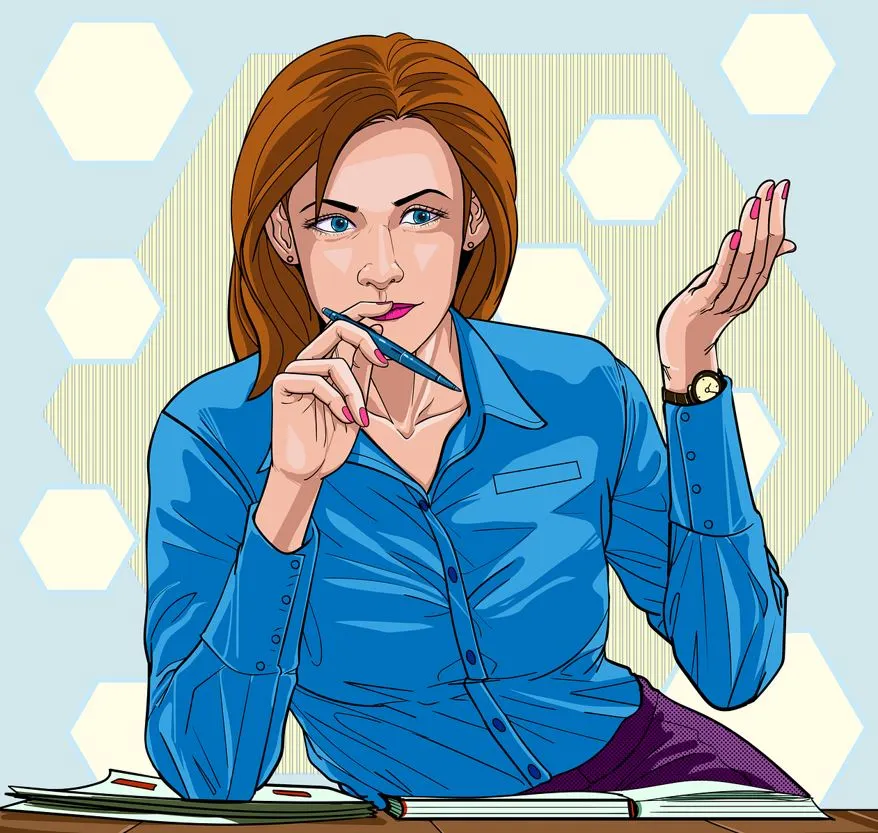 Meet the author
By
Melanie
Melanie is a seasoned writer with more than 8 years of experience. She is passionate about academia and works off the clock to ensure she write the topnotch content for her readers.