Explicatory Essay Writing Help
Updated:

Do you know how to explicate a literary text excellently? If not, we have something that you may like: we offer explicatory essay writing help. We have been providing academic help services for many years, which, with determination and handwork, has made us the best in the industry. We have a large pool of expository essay writers with advanced degrees and massive experience in the field who deliver beyond your expectations. Try us today, and see why we have made a name for ourselves.
What Is An Explicatory Essay?
An explicatory essay is a professional paper that interprets and discusses a piece of literature or writing, such as a short story, novel, book, play, or poem. This essay provides a clear and concise evaluation of a literary text by analyzing the text's words, phrases, and sentences. Typically, a writer is expected to unravel how an author of a literature piece uses words and sentences to pass a message.
What Are The Other Types Of Essays, Apart From An Explicatory Essay?
As you proceed with your course, you will probably come across other types of essays. Some common ones you can encounter are:
Expository essay: this essay type deeply discusses a concept or idea. They have other subtypes, such as:
Compare and contrast essay
Problem and solution essay
An argumentative essay is a text that utilizes logic and fact and aims to convince a reader to take a certain stand. Some scholars also refer to it as a persuasive essay. There are three subtypes of an argumentative essay:
Classical (Aristotelian)
Toulmin
Rogerian
Narrative essay: it is also known as a reflective essay or a personal essay, and it focuses on the writer's personal experience.
Descriptive essay: it offers profound sensory (sound, touch, taste, smell, and sight) details of a specific object or event.
If you need assistance writing an explicatory essay or any other type, even those not mentioned, you can turn to us. We have a huge team of professional essay writers that are always available to give you explicatory essay writing help or any other academic assistance.
Explicatory Essay vs. Critical Essay
A critical Analysis essay is also called a critical essay and shares many similarities with an explicatory essay. For starters, a critical essay also dissects a piece of literature and gives the literature's interpretation, much like what happens in an explicatory essay.
The key difference between the two is that an explicatory essay has an immense analysis than a critical essay. A critical analysis essay only looks at the thesis and arguments, whereas an explicatory essay looks deeper into the piece; it explains the tone, setting, themes, figure of speech, and beyond.
The other difference is that in critical analysis, writers are allowed to introduce new ideas that are not related or partially related to the literary text. However, this is not the case in explicatory essays, as writers should always stick their discussions around the literature piece being evaluated.
What Are The Benefits Of Explicatory Essay Writing?
Repeated writing of explicatory essays benefits students in a myriad of ways. The most straightforward benefit is that students' knowledge will increase. This is because they will read a new literature piece for each explicatory essay they write. The other benefits that students gain are:
Critical reading skills: you need to critically read the literature piece at least twice for you to handle an explicatory essay properly. It is because you are expected to dissect every word, sentence, and phrase and then provide your interpretation.
Critical thinking skills: not only will you read a literary text, but you will also need to think critically so as to provide your interpretation.
Patience: it takes much patience to read an article more than once and keep rereading the words and sentences as you search for the hidden meaning.
Time management: writing an explicatory essay is time-consuming. It is that you will have to read the text severally, check online what others have to say about the text, and analyze many tiny details, among others. You will have to do all this while the deadline is looming and while you are still working on other academic and personal stuff. You must manage your time efficiently to finish your explicatory essay on time.
However, if you cannot beat the deadline, you can place your order with us, and we will give you explicatory essay writing help.
How Should You Structure An Explicatory Essay?
An explicatory essay is one of the many types of essays. Therefore, it should adhere to an essay's general structure; have an introduction, body, and conclusion. So, what should you include in each section of an explicatory essay format? The answer is provided below.
Introduction
You must start an explicatory essay creatively to draw your readers' interest strongly. Then give brief and concise background information about the literary text. The background should touch on the following elements:
The author
Title of the literary piece
The main theme(s) discussed in the literary text
Other crucial details, like main characters, setting, etc.
You then close the introduction with a thesis
Body paragraphs
The body paragraphs must explain the thesis more by offering examples from the literary text and giving their interpretations. Always include the following elements in the body paragraphs.


Explicatory Essay Writing Help is rated 4.8/5 based on 92 customer reviews.
Are you in need of a high-quality, 100% plagiarism free essay or online class help?
Place your order and get 100% original work.
Topic sentence: This is the opening sentence of a body paragraph and isolates one feature of the thesis. The selected feature should support the thesis.
Lead-in: This is a sentence or phrase that prepares the readers for the textual proof.
Textual evidence: It is an excerpt from the literary text that is selected to be used as an example. Textual evidence is mostly used to support the topic sentences.
Explanation: This is a discussion of the textual evidence. The "explanation" will help the readers know the meaning of the textual evidence or how the evidence defends the topic sentence.
Transition device: these are phrases and words that link sections and ideas. They can appear within or between paragraphs.
Concluding sentence: This is a sentence that closes a body paragraph. It connects the textual evidence and the "explanation" to the key thesis.
Conclusion
Start your explicatory essay conclusion by restating your thesis: do not repeat the wording; rephrase it. Your conclusion should play the following roles:
Highlight how the author of the literary text accomplished their objectives
Reveal how your essay connects with the literary work
Offer your own opinion about the literary text
Create predictions
Turn to us if you need assistance creating an explicatory essay format or want someone to write your essay from scratch. We have a strong reputation for offering explicatory essay writing help.
How Do You Write An Explicatory Essay?
It may seem challenging at first to write an explicatory essay, but with the right guide, like the one we are about to offer, it will be super easy. If you don't still believe in yourself after going through the step-by-step guide and you urgently need to write an essay, you can place an order with us to get explicatory essay writing help. We have done it for tons of students, and all scored highly. So, do not be worried about a thing.
Follow these steps to write an explicatory essay that leaves your readers in awe.
Step 1: Choose a literary text to explicate
The first step of writing an explicatory essay is selecting a literary work. In most cases, your instructor will give you the work to explicate. At other times, they may tell you to choose from a list. Explicatory essay topics can be about any literary text; a play, poem, book, article, etc.
If you have been told to choose, pick the one that interests you and one with which you will have many points to discuss. Why should you select an interesting piece? Because you will need to read the literary text severally. So, if it is interesting, you will not be easily bored even when you read it a couple of times.
Step 2: Understand what you will focus on
Once you select a literary piece, the next stage is to strategize the approach you will use in your explicatory essay. What do we mean by "approach"? An approach means knowing the elements that you will focus on. Keep in mind that the approach you use will differ from one literary text to another. It is good to try using a different approach for each literary work, as you will learn diverse approaches.
Some of the elements you may choose to explicate (discuss) are:
Symbolism
Figurative language
Literary devises
The overall structure of the text and how it contributes to the whole
Let's look at some explicatory essay examples to get a better understanding:
If it's a poem you are explicating, you may touch on elements such as:
Rhyme scheme
Stanzas
Meter
If it's a short story; use elements like:
Plot
Setting
Characters
Point of view
Step 3: Start writing
Now you are ready to start writing. Follow the explicatory essay format described above: introduction, body paragraph, and conclusion.
Step 5: Revise and proofread
Proofread and edit your work after you have included all the vital details of the introduction, body paragraph, and conclusion. Check for punctuation and grammatical errors, and ensure a good flow in each transitioning point. Having someone else go through your explicatory essay is also advisable: they may pick errors you have overlooked.
5 Crucial Tips For Writing An Explicatory Essay
Pay close attention to your word choice: Although some words are synonyms, they bring about a huge difference in meaning. For instance, "a lady weeping" and "a woman sobbing" mean practically the same thing, but they somehow have different tones. The former phrase displays an elegant image, while the latter forms an aspect of grief.
Read many explicatory essays: If you want to be a master at anything, look at what the experts have done. You will learn several items when your read explicatory essay samples of others, such as format, content, and approaches.
Limit the number of quotes: Do not insert many quotes from the literary work. Try to rephrase some of the textual evidence, do not quote every last one of them.
Use logic and facts: Do not use illogical or unsupported facts. Even though you are providing your interpretation of the text, try as much as possible to be logical and/or use credible information to back up your arguments.
Include in-text citations: Put citations and their full references once you use a specific source.
What Makes Us The Best Explicatory Essay Writing Helpers?
We have offered hundreds of students explicatory essay writing services, and the main reasons why they chose and are still coming back for our services are:
We provide outstanding explicatory essay writing help, which enables students to achieve their dream grades.
We always have an available explicatory essay helper
We have essay writers for any essay type, apart from explicatory essay
We charge one of the cheapest prices
We offer zero plagiarism papers, together with free plagiarism reports
We take extreme measures to protect your privacy
With that said, place your order today to eliminate the stress of writing an explicatory essay.
Frequently Asked Questions
1. How long should a poem explication be?
In many cases, an explication essay does not surpass 1000 words, be it for a poem, novel, book, or any another. But it would help if you read the explicatory essay prompt or consult your instructor to get the exact word count.
2. Who can I pay to write my explicatory essay?
Websites that offer explicatory essay writing services. Our website is a good example. You will need to register with us, then tell us your concerns about your essay to be written. We have been an industry leader for over a decade; you thus should not hesitate when placing your order.
3. What is explication in essay writing?
Explication is the in-depth analysis and interpretation of a literary text. You can analyze many aspects of a literary text, such as:
Tone
Structure
Themes
Rhyme
Figurative speech
Syllogism, etc.
4. Why should I pay for explicatory essay writing help?
Because of reasons such as:
You will get high scores
You have limited time
You don't know how to write a quality expository essay
To Wrap It Up
An explicatory essay discusses a literary text in-depth, and just like an ordinary essay, it should have an introduction, body, and conclusion. You must take several steps when writing one, like starting by choosing a literary text, then understanding the areas you will explicate. Read this article if you want more explicatory essay writing tips. Place an order with us if you want explicatory essay writing help for any literary texts, such as poems, books, novels, plays, or short stories. It's that simple.

---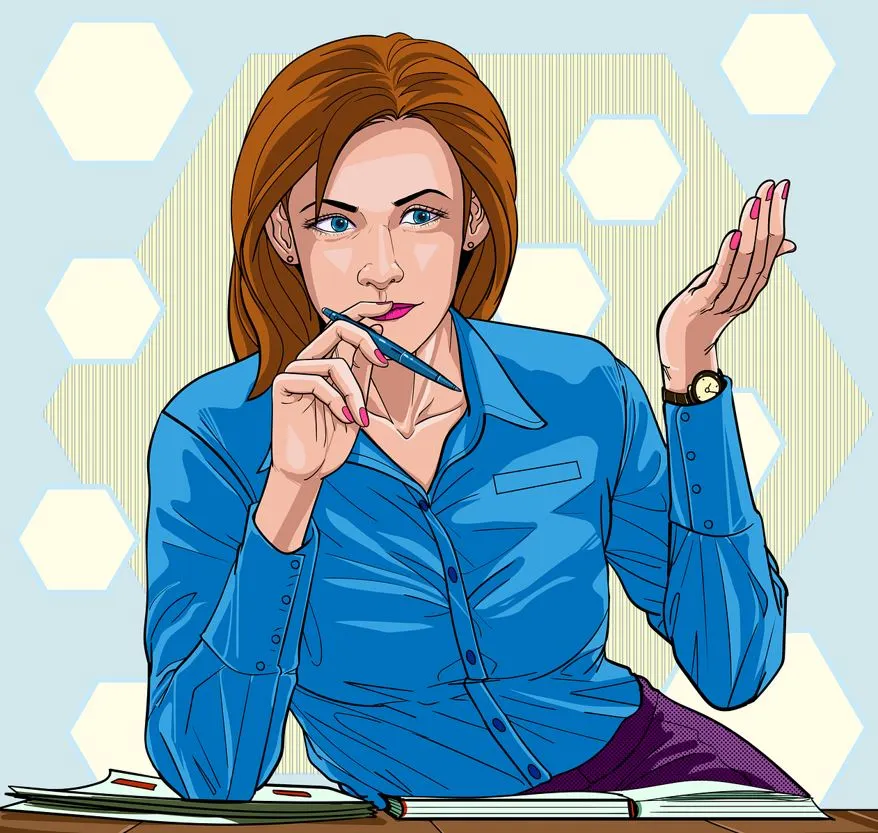 Meet the author
By
Melanie
Melanie is a seasoned writer with more than 8 years of experience. She is passionate about academia and works off the clock to ensure she write the topnotch content for her readers.