Myitlab Answers
Updated:

Searching for quality myitlab answers? You've come to the right place. Handling an IT course on an online learning platform can be quite challenging, but our myitlab final exam answers experts have formulated this guide to help you with the tips and tricks you need to maneuver the platform and get the answers.
What Is Myitlab?
Powered by Pearson, Myitlab is a top e-learning platform specializing in IT coursework, focusing on Microsoft Office and Excel. Thanks to its association with Pearson, the platform is widely regarded as a reputable educational resource. Students from all over the globe can access this platform and enhance their IT skills significantly. Learners can also access several top-quality resources that help them excel in their studies, and this has led to the popularity of the platform. Among the features responsible for myitlab's popularity include:
Learning aids such as videos, practice exercises, and simulations
Skill-based training and assessments, such as a final project-grader project
Online so it is accessible to students across the globe
Available 24/7 on different devices with different OS from the web to mobile
Flexible since instructors can tailor courses to fit their needs
Data analytics to help instructors assess progress
Personalized learning to meet each student's needs
Student Action Visualization, where one can play back the steps taken in a simulation to see where errors may arise
Easy-to-use interface
It is, therefore, no surprise that this platform is top-rated and will continue to grow as more people invest in learning IT due to its numerous career opportunities. However, if you are a bit confused about what to specialize in to take your career to the next level, consider looking through our article on how to choose the best online course.
How To Use Myitlab
To register for this platform, all you need to do is:
Register using your school email
Get the course ID from your instructor
Purchase an access code using a credit card or PayPal
Once you have an active account, you can start handling the coursework. Just like other platforms, there are different types of assignments as outlined in the types of assignments in online courses. One of the more common assignments is a grader project, which you can complete with ease by:
Downloading the project
Work on the project within the Word, Excel, Powerpoint, or Access apps
Upload your complete myitlab answers grader project to the site
Submit for auto-grading
For feedback, simply check under the grader project reports. It is essential to put your best foot forward in these assignments, as proving that you are skilled can earn you a badge e. g in Microsoft Office. This needs you to score at least 90% on a capstone grader project which you can share on social media sites such as LinkedIn.
Even better, getting this badge gives you access to a 30%dicsount for a Microsoft Office Skills (MOS) certification. Afterward, you can access Acclaim, which offers job market insights and helps you apply for jobs related to your skill set. If you need help with this step, do not hesitate to place your order with our online tutoring experts.
Where To Get Myitlab Answers
1. Study hard
While it may seem cliché, this is the main way to succeed academically. It requires you to dedicate time to your studies, use several resources, consult with your instructor, and maybe study with peers. However, IT needs you to have certain foundational skills to build upon as you advance in your studies. Many students do not take the initial/elementary part of their studies seriously, since it is relatively easy and they only get serious at later stages.
Unfortunately, such students face difficulty at the upper stages because they do not have the necessary skills. This leads them to ask, "how do I get answers on Myitlab?" and seek out other options to help them pass tests such as the excel chapter 2 simulation exam.
2. Get an answer key
Another option is to utilize a myitlab answers key. These refer to a list of answers to standardized questions. They are very useful as study aids, especially for platforms or courses that have standardized exams. Students may acquire them from sites or their peers who have gone through these exams, but most of the time you will have to pay. Despite their availability, most of them are either outdated or inaccurate, especially if the platform allows your instructor to tailor each exam, as is the case with myitlab. As such, while this is viable, it is not foolproof.
3. Use a code editor
Coding is a hard skill to acquire. Those skilled in the field would tell you that it can take years to perfect, as many times, code has several errors. However, a simple google search leading to an online code editor can help you avoid this stress.
Tools such as CodePen and AWS Cloud9 help edit code written to HTML, CSS, Javascript, etc. standards and all you have to do is write some code and submit it for evaluation. These online playgrounds are a very helpful resource for students learning a technical subject, just like a math student would benefit from our best free math solvers.


Myitlab Answers is rated 4.8/5 based on 226 customer reviews.
Are you in need of a high-quality, 100% plagiarism free essay or online class help?
Place your order and get 100% original work.
Despite all their benefits, these code editors are not the best option, as they will not go in-depth on the why and how. Students will gain a very limited perspective of coding since the sites will not offer explanations and guidelines.
4. Use a myitlab answers tutoring service
Optionally, you could use an online tutor to help with your excel chapter 1 simulation exam. While some know them as online essay writers, they serve many more purposes. One can also access tutoring services that allow one to receive explanations and guidance on how to solve various IT questions. There are many such services, but you need to be wary since others deliver poor-quality work.
As such, you should bank on our services since we promise and deliver. Students who order myitlab answers from us will be sure to receive the following:
24/7 service delivery
Plagiarism free content
Affordable pricing based on a bidding system
Trained experts only to handle your excel chapter 1 simulation exam
Free, unlimited revisions
Money-back guarantees
Positive reviews and much more
Based on this, you can see why you should hire an online class helper. To benefit from our expertise, place your order today, and our myitlab answers hack experts will deliver top-notch work.
7 Top Myitlab Tricks For Students
If you want to study a concept more, you may take an assignment past its due date. However, the score on this will not be counted as part of your overall grade.
To move within the simulation assignment, use the "view all" button since questions do not have to be completed in succession.
For an on-screen keyboard, click on the "keyboard" button
Click on the "person" button to launch the accessibility reader option
To save: select Myitlab operation and click save, click "ok" to confirm, and the site will allow you to access the questions you did not complete.
To view prior submissions, locate the assignment on the left side under "grades". Select the assignment from the various folders or "custom view" to check the graded assignments.
For Mac users, the functionality may differ, so students can use tips such as using the F keys to apply standard functions to them. Others include using the command key to replicate "control" in windows.
7 Best Tips To Help You Learn IT
Having the right tips can help make your studies easier. These little hacks will not only aid in memory but are more efficient.
1. Brush up on your foundational skills
As a student, you may be coming from a non-technical background, so you need to grasp the foundational skills necessary for growth. This includes good knowledge in courses such as HTML and more which are necessary before you can specialize in machine learning. If you have no idea where to start, consider placing an order with our tutors for myitlab answers, and we will guide you from step one.
2. Attempt the official exam
Most platforms tend to have their own practice sample exams to help you prepare for finals. These exist to help students get a feel of what to expect in their exam and lead them to the correct myitlab excel exam answers. Myitlab offers training for Microsoft access and excel, which have their own practice tests. For help on how to maneuver different platforms, check out other articles from our myitlab excel exam answers such as MyProgrammingLab answers.
3. Avoid procrastination
As a student, the last thing you enjoy about your schooling is studying. However, it is important to begin studying early in your semester. Last-minute studying will not help you internalize concepts, especially for a technical course that depends on practical knowledge such as IT. Our myitlab answers hack experts would recommend that you implement a study schedule early on to avoid stress and potential failure.
4. Learn about computer science theory
Computer science largely requires practical skills since the work is very hands-on and dynamic. Oftentimes, coders will have to learn new programming languages as machines and their functionalities improve. As such, computer theories are often ignored, but they can help students since they point to future trends and direct you on how to solve certain problems, such as the excel chapter 2 simulation exam.
5. Practice your math skills
Math and computer science are related subjects. At times, you may come across the use of math in computer science. As such, improving your math skills will help you ace your IT course with ease.
6. Form a personal website
Every IT student requires a personal website to showcase their skills and talents. It could be or hold projects that you've worked on to help interviewers and recruiters see your skills. It could be cited in your professional accounts, such as LinkedIn. Some use their personal website to practice making programs or enhanced features, thus helping them access opportunities.
7. Design a project after each semester
To gain practical experience with the skills you've gained each term, consider designing a project at the end of every semester. Doing it later may not be advisable since your memory may wear down over time. It also gives you a chance to practice.
Frequently Asked Questions
1. How much is a Pearson myitlab cost?
You can access the content on myitlab for only $150. For students, the subscription is valid until the course is complete. This may be anywhere from a few weeks to months.
2. I cannot log into my Pearson myitlab account. Where can I get help?
Simply click on the "how do I" videos or contact their support team. The site also has a student user guide to help you.
3. I failed the final myitlab exam. Can I retake it?
Yes! Your instructor can schedule a retake on the system. However, your score may not be that low since the final score is an average of your highest training and exam scores.
4. Can I access myitlab on my Mac?
Yes, the platform is accessible on a Mac. However, some demonstrations only show PC shortcuts that can only be applied on a Windows machine; hence you may use an on-screen keyboard.
5. Does MyLab automatically submit?
Yes. Once you complete your assignment, simply click x. If you do not do this, your incomplete work is still available on the site and can be retrieved.
6. Can you cheat on MyITLab?
No. The site does not tolerate cheating, and there are consequences for this. However, homework is not proctored.
Conclusion
In summary, myitlab is an online learning platform owned by Pearson that allows students to access IT course content at an affordable price. It is quite popular due to its features, such as flexibility, diverse learning aids like simulations, mobile app availability, 24/7 accessibility, and much more. Once a student registers, they can access valuable course content meant to help them flourish as IT professional.
To succeed, a student can opt to study, use answer keys, employ code editors, and hire a tutoring service. Since the first three options may not be easy, our tutor service exists to offer 100% correct myitlab final exam answers. Learners who place an order with us will enjoy plagiarism-free work, 245/7 service delivery, low rates, free revisions, professional staff, and much more. It is therefore easy to see why so many students prefer us. You too can benefit from our services, and all it takes is placing an order right now for the best myitlab answers key service online.

---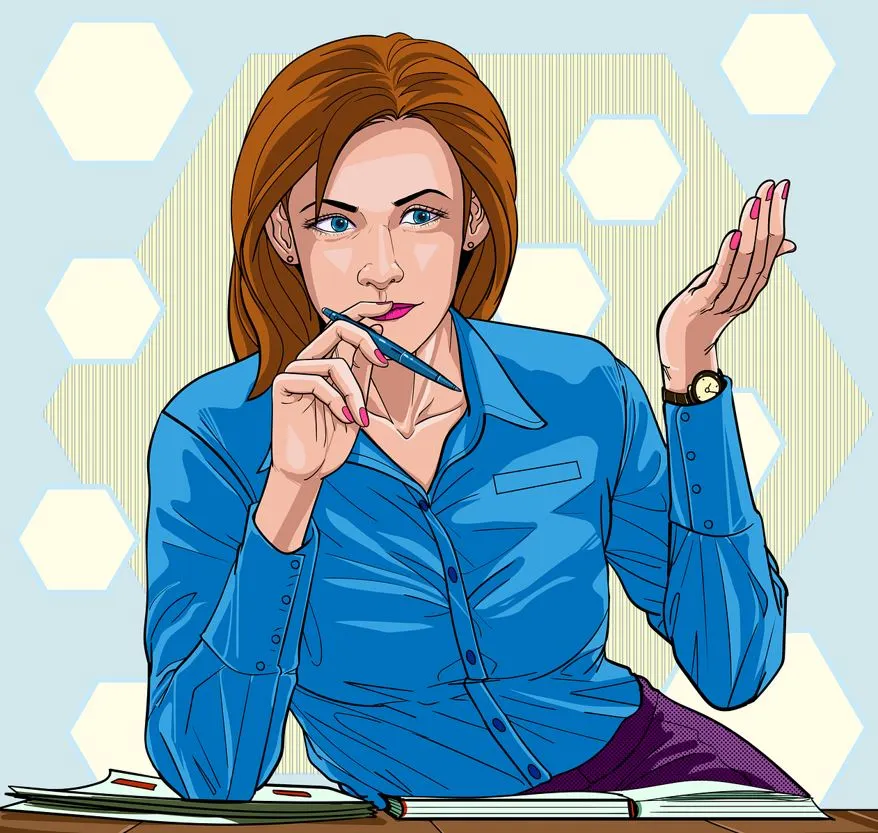 Meet the author
By
Melanie
Melanie is a seasoned writer with more than 8 years of experience. She is passionate about academia and works off the clock to ensure she write the topnotch content for her readers.