9 Homework Writing Tips
Updated:

Students get goosebumps on many occasions. One of the instances is when they have homework to write. Most of them usually enter into panic mode when their instructors hand over assignments to them. It is because they do not know where to start and how they should handle the homework.
Fortunately, we got your back if you fall under this category. We have created this blog to simplify the process of homework writing. Go through it, and you will never panic when you receive an assignment. The blog provides you with step-by-step homework writing tips that experts have proven.
If you still can't get yourself to write your homework, you can turn to us, and we will help you with any homework, irrespective of the field, education level, or deadline length.


Are you in need of a high-quality, 100% plagiarism free essay or online class help?
Place your order and get 100% original work.
Step-By-Step Homework Writing Tips
Now, let's get to business. Below you will find 9 homework writing tips that make writing an assignment child's play: 8 step-by-step tips and an extra tip on overcoming writer's block.
Understand what is needed of you
Plan yourself
Select a topic and do thorough research
Craft a thesis statement
Create an outline
Structure your paper properly
Cite your references
Proofread
Overcoming writer's block
It is important to understand that all these tips will not apply to each homework. For instance, Tips 4 and 6 are used when your homework is an essay. However, most of the assignments that require a great deal of writing will need applications of these tips, if not all. If you find it problematic to write your own homework, you can buy university assignments solutions that are customized to your needs from us.
Tip 1: Understand What Is Needed of You
There are four critical parts you need to know about to understand what is expected of you on your homework. The four are:
The purpose of the assignment
Key terms
Action words
The grading rubric
Each homework consists of a purpose. Understand the purpose first. The purpose will guide you in writing the assignment, and you should thus ensure each paragraph complies with the purpose. In knowing the purpose, you must ask yourself what the assignment is trying to do. Is it.…
Making a point? Persuading?
Displaying concepts, facts, or research?
Discussing a concept or idea?
Telling a personal narrative?
Evaluating a business practice, case study, article, or story?
Afterward, highlight or underline keywords and action words. Keywords are phrases or words you should know and discuss to finish the homework successfully.
On the other hand, action words show you what you are supposed to work on in your homework. Most times, action words will say how many sections or steps you must work on in your homework. Some examples of action words are "explain, discuss, research, and describe."
Lastly, look at the grading rubric. It shows the essential details you need to discuss and how they will be graded.
Tip 2: Plan Yourself
Now that you know what is needed, the next step is to plan. You need to do three acts for proper planning. They are:
Find a comfortable study location
Set up the study area
Establish a homework schedule
When looking for a study location, make sure that it is distraction-free. You can delegate a location in your home or school. A school library is still a good location.
Once you find the location to work on your homework, the next step is to note down the supplies you need for each writing session. Some of the supplies you will need in practically every session are:
a computer or laptop for conducting research and writing the homework
class and other reading materials
pens, pencils, and calculators, if applicable
snacks and water to avoid hunger and thirst distractions.
The last step of planning is to create a homework schedule. Ensure the schedule is detailed enough to show the time you will be writing your assignments on each day, how long each session will be, and how many and long the breaks will be, among others. You can motivate yourself and regularly follow the schedule by giving yourself rewards, maybe through snacks.
Tip 3: Select A Topic and Do Thorough Research
You must choose a topic for your homework if it is not provided. Consider the following criteria when choosing a topic.
Ensure the topic is within the parameters outlined in the homework instructions
Choose one that is interesting.
Pick a topic with a considerable amount of information: You will need to do a little research to see if you can find information about the topic. Suppose the information is too much; narrow down the topic. On the other hand, it will be good to broaden your topic if the information is too little.
Select a topic that has not been discussed much: Try to be more original.
After choosing a topic, do in-depth research. Find sources that you will use to discuss the topic. It is okay and sometimes necessary to modify your topic as resources become available to you. Note down the relevant resources, then evaluate them for credibility. You should eliminate the low-quality resources and remain with the high-quality ones.
Finally, consult the high-quality resources you have selected and highlight or underline the information you will use in your homework.
Tip 4: Craft A Thesis Statement
A thesis statement is a sentence, usually placed at the end of an introductory paragraph, that shows the paper's topic and purpose. It is beneficial to have a thesis statement, as it helps you better plan and develop your arguments and gives your readers a concise summary of your paper.
Examples of thesis statements are:
Thesis 1: "Cyberbullying should be managed as it greatly affects children's emotional, mental, and physical stability."
Thesis 2: "Though Covid19 negatively affected several domains of human life, it led to significant adoption of online learning and communication."
What are the Qualities of a Good Thesis Statement?
Thesis statements can be good or bad, depending on how you phrase them. Good thesis statements will have the qualities below.
Have a claim
Must be specific and clear: avoid those that are overly general or abstract.
Should be precise: most of the thesis statements are one sentence long. But it is also okay to use a two-sentence thesis statement.
Tip 5: Create an Outline
It is important to create an outline before you begin writing your homework. An outline will make you more organized, focused, and you will not miss any crucial points. In short, an outline makes it easier to write your paper.
How do you write an outline?
Determine your thesis statement or topic
Identify the points you want to discuss in your paper: they should all connect to the thesis or topic.
Organize the points as you would like them to appear in the paper: Note the resources you will use to discuss each point.
Put transitional phrases between paragraphs.
You may look at our "how to write an outstanding essay outline" article to learn more about writing an outline.
Tip 6: Structure Your Paper Properly When Writing the Homework
The structure of a paper says a lot about how good or poor your paper is. Although many rules are involved when writing an essay, the basic structure is the same for all schools. It should have an introduction, body paragraphs, and a conclusion.
How do you structure the introduction?
Start the intro paragraph with a hook. A hook can be a question, quote, a startling fact, or statistic, among others.
The introduction should be short and include some background information about the topic, which helps show what the paper will touch on.
Place a thesis statement at the end of the paragraph. It should connect to the topic and the subsequent body paragraphs.
How do you structure body paragraphs?
Each body paragraph must consist of one idea. Keep in mind that, One paragraph: One idea. Also, each body paragraph should begin with a topic sentence. A topic sentence is a claim you make, which you later support with evidence in the paragraph. Try to use relevant, peer-reviewed sources to defend your claims.
You can as well introduce a claim in the middle of a paragraph. If you want to become an expert at writing claims, consider reading how to write a claim in an essay article.
How do you structure the conclusion?
A conclusion should have a restated thesis and summarize the main points discussed in the essay. Avoid inserting new ideas in this paragraph.
You can, however, state additional research that can be done or make suggestions. Suggestions are mostly provided in critique or review essays and fields like Healthcare and Political Science.
Tip 7: Cite Your References
Most of your homework essays need you to use secondary sources to support your claims. You should cite a secondary resource in your work anytime you use it. Failure to provide a citation results in plagiarism, which may have detrimental consequences.
Citing is thus the identification of sources you have used in your homework. In-text citations offer brief information about the source that you have consulted. Citing should be done when paraphrasing, direct quoting, or summarizing.
Direct quoting should be done around 2-3 times. Use quotation marks to highlight a direct quote. If the quote is more than 40 words, make the quote a separate paragraph and ident the whole quote.
Tip 8: Proofread and Edit
The last tip you should know when writing your homework is proofreading and editing. There are several tactics you can apply when proofreading. They include:
Take a break after you finish the draft: it will help you return with fresh eyes.
Understand yourself: get to know the common mistakes you make, then pay them close attention when proofreading.
Ensure there is consistency.
Proofread every section, not only the body text.
Utilize proofreading tools like Grammarly and Pro Writing Aid.
Tell someone to review your work.
Additional Tip: How to Deal with Writer's Block
Are there times when you want to write an assignment but can't get yourself to think and/or write anything? This inability to write is called writer's block. Some of the main reasons why writer's block happens are:
Poor timing
Fear of the homework
Perfectionism: where you want everything to be perfect
Some of the best strategies that can help you overcome writer's block and get back to working on your homework are:
Reduce distractions in your workspace
Use Pomodoro technique
Reward yourself after achieving a set objective or milestone
Go for a walk
Engage in a hobby for a few minutes: Remember to set the alarm so as not to forget about your homework.
Spend time with somebody that lightens up your mood.
Frequently Asked Questions
1. Who can help me write my homework?
We can assist you. We have a huge number of experts in each field. Place an order with us to get help.
2. What should I include in my homework?
It depends on the homework. But for most essays, make sure you have an introduction, body paragraphs, and conclusion. The intro paragraph should have a hook and thesis statement, while the body paragraphs should have topic sentences and transitional phrases.
3. What are the tips for writing homework fast?
Some of the tips for quick homework writing are you should have planning and researching skills, write an outline before you begin writing, and use tools to proofread your work when you are through.
In A Nutshell
Homework writing is not an easy thing. You are bound to get writer's block in many instances, mostly when you lack the confidence to handle an assignment. This guide has touched on nine broad homework writing tips that will considerably boost your confidence and help you overcome writer's block. In turn, it will become super-easy for you to tackle any homework. Place an order with us for more tips or when you want someone to write your homework for you.

---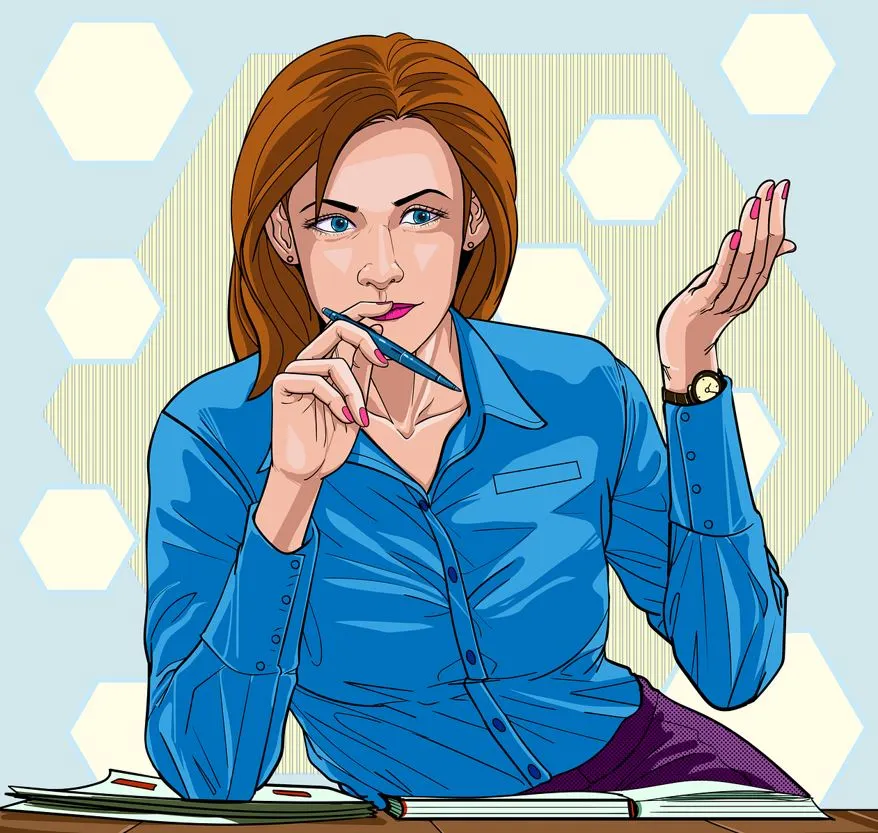 Meet the author
By
Melanie
Melanie is a seasoned writer with more than 8 years of experience. She is passionate about academia and works off the clock to ensure she write the topnotch content for her readers.