9 Essential Skills That Online Students Need
Updated:

The adoption of online learning was gradual before Covid-19 made its appearance. After the pandemic had fixated itself deep in our society, the adoption became rapid. Most of us – students, instructors, and other academic experts – were unprepared for such a quick digitization in education. Our team suffered at first, but with time, we were able to overcome it.
We learned all the strategies for online learning, and now everything is running as smoothly as it can. We would like to take this space and explain what our experts have compiled about the essential skills that online students need most.
Our key mission is to see students excel in all academic fonts and that's why we have prepared this guide for you. You can also place an order with us if you want an expert to assist you with your assignment, quiz, or exam.


Are you in need of a high-quality, 100% plagiarism free essay or online class help?
Place your order and get 100% original work.
Who Is an Online Student?
An online student is one who participates in e-learning. There are many types of online students. The two broad types are those that engage in an online classroom and those that do a self-paced course.
Nonetheless, there are skills that all online students need to have to be successful in their academics. This article will discuss the 9 crucial skills they need.
1. Time Management Skills
We all need to attend to personal errands (and professional ones for some). If we are not time conscious, we will give our online classes little time than they need. Some common errands that hold us back include:
Part-time or full-time jobs.
Family responsibilities.
Co-curriculum activities.
Sometimes, we use our time doing activities like binge-watching.
Being a good time manager goes a long way: it will greatly assist you in your professional and adult lives. So, make sure you become good at it.
What can you do to improve this skill?
Keep in mind that you are the driver of the process. You need to take charge of your learning. Don't procrastinate. Be in your study area before the study time.
Record all the important dates of your course. It includes dates for submitting assignments, doing exams, and presenting, among others.
Use tools that will remind you about important tasks you need to do. This includes tools such as printed schedules, digital calendars, and reminders, like your phone's alarm.
If time is against you, place an order with us, and we'll help you score big and great in your coursework.
2. Ability to Set Realistic Goals
You must establish realistic goals even if your time management skills are top-notch. Don't just create goals without doing a thorough analysis and research if it is needed.
What can you do to improve this skill?
Look how long others are taking to complete the course. You can search on the internet, ask the instructors of the course, or inquire from people who have finished by leveraging social platforms like Quora, Reddit, LinkedIn, etc.
Calculate how much time you can really apportion to online learning. Be mindful of all other errands that consume your time, even those that take as little as five minutes. So, you need to time how long it takes you to do other errands. Don't estimate because people often lie to themselves when they do this.
3. Lateral Thinking
Lateral thinking is the logical ability to analyze all perspectives or angles when dealing with a problem. Your critical reasoning and creativity need to be excellent to be a good lateral thinker. So, why do you need to have this skill? This skill assists one in finding solutions to problems quickly. Because the online learning dynamic has numerous challenges, having this skill will work wonders for you.
If you are wondering what these challenges are and the strategies for dealing with them, check out our guide on how to overcome the challenges of online learning.
What can you do to improve this skill?
Role storm: Immerse yourself in another's shoes and look at how you would deal with the issue.
Reverse thinking: Think about the typical strategy people would use, then use a different or opposite one.
Utilize all your senses: Try using your entire five senses, as this will help you develop another perspective you previously didn't have.
4. Environment Management
Having a dedicated study area as an online student is a big flex. A good study area effectively removes one from a "home mindset" and puts them into a "learning mindset." Unfortunately, not everyone knows how to set up a good study area. As always, we have your back. We will show you how to do it if you are a victim.
What can you do to become better at managing your study environment?
Choose a room or corner that is distraction-free. Typical distractions include family, roommates, pets, and television. Communicate to your family and roommates about your study time to prevent them from disturbing you.
Have a desk or table or something between these lines. This apparatus will definitely put you in a school or learning mindset.
If you have class notes, have a folder for your course notes. Even online note applications, such as Google Drive (for storing documents) and Google Keep (for note-making), allow the creation of folders.
5. Computer or Technical Skills
Online students use a plethora of technological devices when partaking in online courses. This includes a computer infrastructure, an online learning platform, a video conferencing tool, and a browser. You thus need to know the basics of these technologies to function efficiently in an online course.
Keep in mind that we offer computer science homework help. Simply reach out to us, and we'll instantly provide you with quality answers and solutions.
What basics do you need to learn in these technologies?
Basics in Computer Infrastructure
Install and update software.
Run a virus scan.
Save and retrieve documents.
Create and edit word, presentation, and spreadsheets files.
Basics in Online Learning Platforms
The most widespread online learning platforms are:
You should know the following concerning online learning platforms:
How to access and download course documents and study materials.
Submitting assignments.
Posting and replying to discussions.
Viewing recorded discussions of an instructor.
Sending and receiving emails using your institution's account.
Other online courses will need you to do more activities than average, so you'll need more basic knowledge.
6. Internet Research Skills
You need to know how to effectively surf the internet to become a successful online student (even in a traditional classroom setting, you need this skill). Some of the items that we commonly research when taking an online course are:
The background information of the course.
Details to share in online class discussions.
Sources and references for the academic papers and projects.
What basic skills do you need to navigate the internet better?
Performing an efficient search with a search engine (such as Google, Yahoo, and Bing) and utilizing advanced search orders.
Analyzing web resources for content, purpose, authority, and currency.
Comprehending plagiarism, licenses, and copyrights.
7. Self-Motivation and Perseverance
If you think online learning is a walk in the park, you are in for a rude shock. Many students think online learning is a simple endeavor because it is more flexible. This is not the case, as it has its downsides; the main one being a lack of motivation.
Many students report demotivation as the central reason for not meeting crucial deadlines and falling behind in an online course. So, be prepared for it. Sometimes you will not feel motivated to attend an online class. That's why you need to have perseverance skills (self-motivation skills).
What do you do to cultivate self-motivation or perseverance skills?
Have a positive mindset.
Remind yourself what you will gain once you finish the course with a good grade. You can write it on paper and pin it on a wall or put it as wallpaper on your phone.
8. Communication and Collaboration Skills
Another critical skill that online students need is the ability to communicate and collaborate effectively. Online students communicate with their instructors and classmates often, so they thus need to know how to do it well.
So, how do you communicate and collaborate well?
Adhere to netiquette rules: some widely known rules are using emoticons, avoiding sarcasm, and utilizing full sentences. Click on this link to see other netiquette rules. Keep in mind that some schools offer a list of these rules.
Repeat what someone else has said to ensure you have understood the message.
Confirm each team member is on the same page before closing a session.
We would like to notify you that we offer online course help for any field, including communication media homework help.
9. Proactive
If you have a question or concern regarding the course, ask for help. That's what proactive means in simple terms. Don't be ashamed to ask. Instructors usually welcome questions and will go the extra mile to assist you. Other options you can pursue when you are stuck are:
Consulting your classmates: Using the discussion board, you can ask your peers in the study group or the other classmates.
Get in touch with online tutoring services: Our team has tons of academic experts who can provide these services or help you with your assignments and exams. Just place an order with us to get any of these services.
What Are the Job Skills You Gain from Doing Online Learning?
There is more to an online student than meets the eye. According to St Leo University, an online degree program instills in students some fundamental skills employers highly value. Some of these skills that are in short supply in the present labor market include:
Communication
Organization
Deadline-driven
Writing skills
Teamwork
Computer skills
Time management
Problem-solving skills
Research skills
Self-Starter
Having these skills is one thing; demonstrating them to your employer is another. So, you can use the following tips to showcase these skills in your cover letter, resume, or job interview.
You can mention the skills that you believe you are good at.
You can provide an example you were involved in, such as those that entail teamwork and problem-solving abilities.
You can explain the courses you took to improve your skills.
Check out our resume writing services to see what we can help you with when it comes to resumes and CVs.
Frequently Asked Questions
1. What Makes a Successful Online Student?
You need to look at many aspects to determine if you will become a successful online student. The key aspects are the skills and technological tools. This article has looked at several skills that are vital for online students. Some mentioned are communication, technical, self-motivated, and time-management skills. Go through the article to discover some more. Technological tools that you must have are a computer/laptop and a stable internet connection.
2. What Skills Can I Learn Online?
You can learn practically any skill from the web. Just open a MOOC platform and search for any skill you want to learn. There is a 100% chance you are going to find it.
3. What Are the Most Important Soft Skills to Have?
Some of the super-important soft skills you can possess that can assist you in the academic, personal, and professional domains are:
Time management
Communication
Teamwork
Critical thinking
Stress management
4. Should I Take an Online Course?
The answer can be "Yes" or "No." It all depends on you. Get to understand the pros and cons of online learning first before you make a decision.
In Brief
One of the secrets to excelling at online learning is having the essential skills. This guide has touched on nine skills and the tips you can use to improve them. The other secret is seeking online course help. Fortunately, you don't need to look far, as we have all the academic experts on our team. Simply place an order with us, and we'll delegate one of the experts suited to your field to your task.
You should also know that an online course will instill in your job skills that employers greatly demand. Go through this guide to see these job skills and how to demonstrate them to employers.

---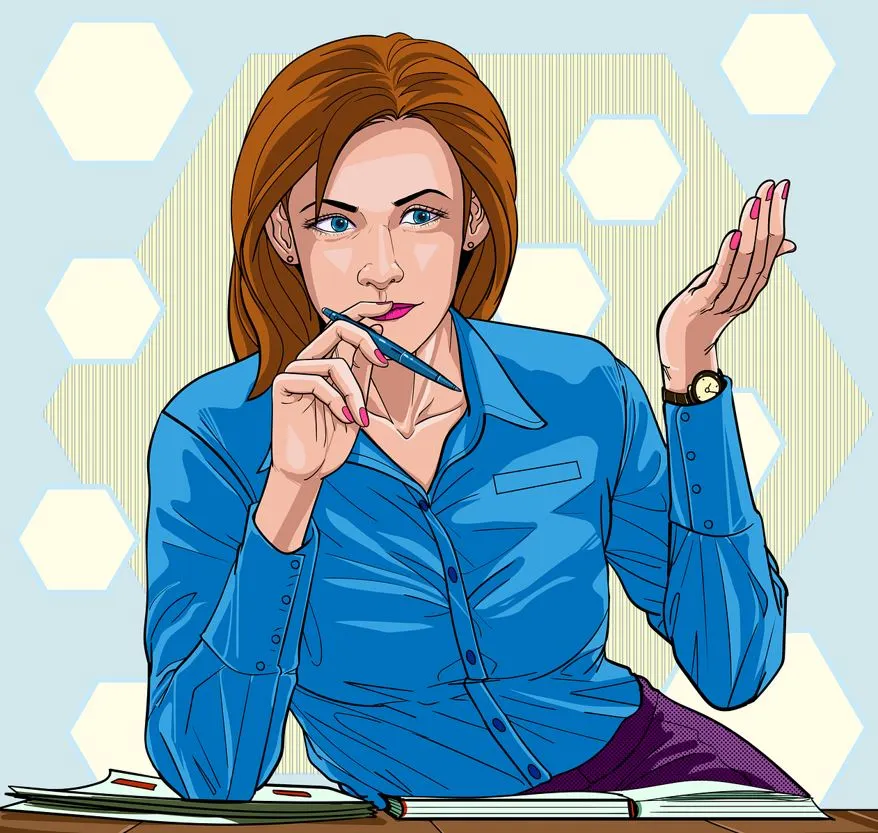 Meet the author
By
Melanie
Melanie is a seasoned writer with more than 8 years of experience. She is passionate about academia and works off the clock to ensure she write the topnotch content for her readers.