7 Types Of Assignments In Online Courses
Updated:

Are you preparing to start your online course but have no idea what to expect? The following article will explore the different types of assignments in online courses you are likely to encounter, so stay tuned.
Types Of Assignments
Online learning is a new frontier since most students are used to physical classes with paper assignments. Due to the distance involved, online assignments may be slightly different to gauge the student's understanding of course content. As such, you need to be familiar with:
1. Reflections or Journals
It is important for students to reflect on what they have learned and why it is important. This is done by journaling and can help you express your ideas and any other queries you may have about the course. These posts are later reviewed by the instructor since they offer insight into how well the course was taught.


Are you in need of a high-quality, 100% plagiarism free essay or online class help?
Place your order and get 100% original work.
2. Reports
Your major may require you to conduct field studies on different topics, such as the weather or society. This is especially true for technical subjects and helps students develop skills to handle certain processes. The findings are then compiled in a report and analyzed, after which you can present this to your class.
3. Research paper
Writing research papers allows you to demonstrate your knowledge of particular concepts; hence it is a tried and true assignment format for higher education. However, there is little difference in how online and physical classes handle these papers. Just like in a physical class, your instructor will provide you with a prompt, and you will complete the essay and send it through email or upload it to the LMS.
4. Discussion boards
To aid in discussions and help students interact and learn from each other, learners are required to contribute to discussions on various topics covered in class. For example, the professor may post a query, which you will discuss with the class. You might be graded on how well you can answer the question by relating it to certain theories taught in class. We have a detailed guide on how to write a good discussion board post.
5. Exams
Just like in normal classes, you will have exams to prove that you have acquired the necessary skills to move to the next level. Most online learning platforms have proctoring systems in place to reduce cheating and uphold academic integrity. On the other hand, some platforms may allow open-book exams.
6. Literature review
Every course has key readings that impart conceptual knowledge to students, and you will likely be required to study one or more of them and present the theories and information from these sources.
An effective literature review contains three parts:
Body: discusses the source and the concepts discussed
Conclusion: recommendations of what could be included or changed in the future to improve the contents
7. Case study
While it is popular in fields such as social sciences compared to others, the case study assignment helps learners relate theories learned to real-life situations, thus improving their analytical skills. However, getting to this point is not easy as there may be many dependent factors that influence the situation, so you need to assess all factors. This is what makes the case study a worthy assignment- it requires in-depth research and analysis.
If you are looking to learn a particular skill and have no idea which course to select, check out our guide on how to choose the best online course.
As a learner, you may not be familiar with all these types of assignments in online courses, so feel free to place an order with us for expert help.
What Do Good Online Assignments Contain?
Online assignments differ from those offered in physical classes. Due to the medium in which e-learning is conducted, the parameters for quality slightly differ; hence their assignments should have the following qualities:
Thought-provoking
A clear motive
Direct criteria for assessment
Clear instructions
Varied
Easily accessible
Relevant to the course content
Utilize the internet as a learning environment
These are integral since they contribute to your skillset, so they directly determine your expertise.
5 Tips You Help You Pass Every Online Course Assignment
Now that you know what to expect with regard to assignments, the only obstacle left in your way is acing them! Each of these assignments has marks attached to them; hence failing one will drag your final grade down or possibly delay your graduation. To avoid failing any of the different types of assignments in online courses you can adopt the following tips:
1. Have a schedule
At this point, this tip has become a cliché, but the benefits of a good schedule can't be beaten. Having a schedule allows you to form a habit, which then translates to a smoother time learning and handling the various types of assignments in online courses. Additionally, it will allow you enough time to rest and unwind since you won't procrastinate and rush at the last minute.
2. Visualize your future
Most students get caught up in the academic struggles they face momentarily, giving up on making an effort. For example, you may be having trouble with a certain topic, so you need to keep studying and staying motivated. This can be done by imagining what you can achieve once you complete the course, such as the nice job you will secure.
3. Reach out to peers and instructors
To help you stay motivated, communicate with your peers and instructors often to ask for clarification and different approaches to problems. Participating in discussions and enquiring can help enhance your perspective on various topics and will help you ace all the types of assignments in online courses you will handle. This can be done using the chat function on various LMS platforms, email, Zoom, and other social media platforms.
4. Cultivate discipline
Discipline is very hard to master, especially when one is not in a controlled environment such as a classroom. This may be due to fatigue or low motivation and can cost you your academic future. However, discipline is a habit that you cultivate over time, starting with seemingly insignificant actions.
A good way to start is by ensuring that you complete each short assignment the same day it is assigned. You may also write down notes on paper during each class and study them before bedtime. Additionally, you may avoid distractions like phones while studying.
5. Use online resources
Studying at home means that you have no access to the school's library. This can negatively impact your studies as you may want certain data. While e-textbooks are common, not all physical books have been converted to this format; hence students will have to seek out options.
For these reasons, you can check out online repositories that offer pdfs of certain books. Some charge fees, while others are free, depending on the source and rarity of the book. This can allow you to gain extra knowledge for your course, so do not neglect to perform research on where to access these resources.
For a more detailed guide on passing an online class, you can check out our article on how to pass your online course. However, these tips are not foolproof, so you can place your trust in our tutors, who can handle your coursework and guarantee you a passing grade.
About Our Services
By now, you've probably heard a lot about our tutors who offer help with the different types of assignments in online courses that students like yourself will come across. While there are many similar service providers who promise a lot, you may wonder why to trust us with your academics, and this section will tell you why.
Affordable rates- our essays are charged on a bidding system, and our coursework tutoring is also quite affordable. This is because we believe in reasonable pricing, which you request a quote for here and compare with similar firms.
Prowess in multiple majors- no matter what you are studying, we can handle it. We have tutors who are skilled in diverse subjects, ranging from biology to literature. As such, we have a large clientele who keep coming back for the quality offered.
24/7 customer care-you can contact us anytime, especially if you are running behind your deadline and want a tutor to handle your work immediately.
Free revisions-if you would like any tweaks to your work, feel free to contact us and we will get the edited version back to you in no time.
Refund policy-if there is no room for revisions; you can request a refund, and a customer support agent will reach out to discuss it with you.
Timely deliveries-before we accept an order, we check to ensure that we can deliver within the timeframe you specify to avoid disappointments. For urgent orders, we have a slightly higher price but can guarantee quality and quick completion.
Frequently Asked Questions
1. I missed the deadline on my online course assignment. Can I still submit it?
It depends on the platform and the settings used by your institution. Contact your instructor if you are unable to upload, and provide an explanation as to why you missed the deadline. If this has become a common occurrence, please check out our essay on how to overcome the challenges of online learning.
2. I plan on studying an online course independently. Which platform should I choose?
It depends on your major since some platforms specialize in certain niches. If you would like to study IT, you can look into sites like Udemy and Skillshare, while others like Coursera offer training on marketing.
3. I live in a different time zone so it's hard for me to adjust to a new routine. What tips can you offer?
Experts would recommend that you:
Use caffeine products like coffee to stay awake but in moderation.
Develop a sleep schedule.
Practice the night before starting classes. This gives you practice and helps you initiate the proper sleep schedule moving forward.
Limit exposure to sunlight after classes to help you sleep.
Inform those you live with to minimize noise and movement during your new sleeping hours
4. I am tired of online learning but I am not in a position for full-time in-person schooling. What are my options?
If you would like a balance of in-person classes and online learning, talk to your institution about your problems and see if they have the provision for a hybrid schedule.
5. Will I get a certificate after completing my online course?
Yes, but its value depends on the institution. Some organizations offer credible certificates since they are an extension of traditional universities, while others just exist to train people on various skills.
6. I missed one test on my online course. Will I fail?
No. If you have been attending all the classes and submitting the other types of assignments in online courses, your total score will be an average of all, so you have a chance to redeem yourself.
Summary
To sum it up, an online course contains assignments just like those provided in physical classes. However, due to the lack of physical contact, these tasks differ slightly and occur in different formats. They include literature reviews, exams, case studies, discussion boards, research papers, reports, and reflections. Each serves its own unique purpose and often has different structures.
That being said, the main challenge when handling these assignments is the risk of failure, which may be due lack of personalized communication between the student and instructor. As such, it is easy for a student to fall behind, and employing tips such as having a strict routine can help one keep up with coursework. Unfortunately, these tips are not sufficient for all students; hence some benefit from hiring tutoring services like ours. For years, we have offered quality work to learners studying various majors and have glowing reviews to back up our claims. Any order placed is a top priority, and the quality is excellent for the low prices. If this sounds like a good deal, do not hesitate to place your order for help with any of the 7 types of assignments in online courses.

---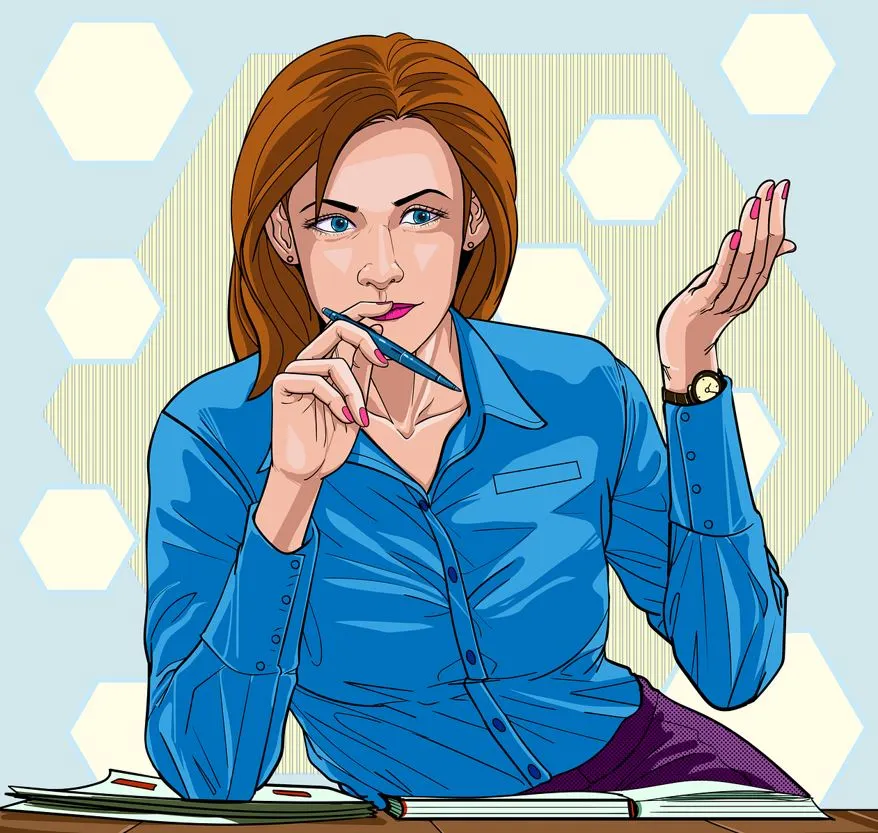 Meet the author
By
Melanie
Melanie is a seasoned writer with more than 8 years of experience. She is passionate about academia and works off the clock to ensure she write the topnotch content for her readers.