50 Captivating College Essay Prompts
Updated:

Are you a student looking for captivating college essay prompts? Our list of college essay ideas can offer you interesting topics that can help you showcase your writing skills. For more information on what a college essay prompt is, examples, and how to handle them so, please keep reading.
What Is An Essay Prompt?
An essay prompt refers to a few sentences that raise an issue to which a student is supposed to respond to in an essay. College essays are generally used in the college application process and help showcase one's skills and personality. They can fall within various essay genres ranging from persuasive to expository.
Since the essay will determine your entry into certain institutions, it is important to have a diverse vocabulary and skills in creative writing to help you handle the topic. This starts by choosing the best captivating college essay prompts which will help you write a good story. It may also require you to begin with an outline to make space for your ideas, as well as facts that can help reinforce your arguments. The various types of essay prompts are:


Are you in need of a high-quality, 100% plagiarism free essay or online class help?
Place your order and get 100% original work.
Narrative: describes a fictional or non-fictional scenario and requires students to write on it. It may be based on real or fictional events and requires creativity as the use of literary tools such as suspense or humor.
Expository: requires students to present information on a topic. It seeks to clarify, explain, define, and instruct.
Persuasive: focuses on presenting an opinion and defending it using facts and logic. The writer is supposed to convince the reader to adopt their viewpoint using these facts.
Descriptive: this type may ask a student to describe an experience or image. It uses cue terms such as 'describe how something tastes or smelt".
For help with writing based on captivating college essay prompts falling within any of these genres, do not hesitate to contact our tutors and place your order today. Alternatively, you may seek knowledge in related topics, which is why we have articles such as how to get good grades in college essays.
50 Captivating College Essay Prompts Ideas
The following list of captivating college essay prompts will cover the four genres, from descriptive to narrative, so you can choose whichever you like:
Think about a time when you had to help a friend in a difficult situation, and share what happened and how you helped them overcome it.
Many people have a background or talent that is very rare and interesting which can help their college application stand out. If this describes you, please share your story with us.
What is the best vacation you have ever had? Was it at a luxurious resort or a cabin in the mountains? Explain where it was and why you enjoyed it so much.
Describe an interesting non-academic topic that you study in your free time. What draws you to this topic, what have you learned about it, and how do you gain more information on it?
Describe a time when your actions positively impacted another person. What did you do, what challenges did the person in need have, and what was their reaction?
Reflect on a time when you questioned a belief held by your family or community. What was the belief, what triggered your reaction and how did they react? Did this affect your relationship positively or negatively?
Discuss an accomplishment you achieved and whether it led to a period of growth. Outline the changes you noticed in your life and whether you maintained this growth.
Has anyone ever challenged your beliefs? How did you respond, what did you learn, and did this trigger changes in your beliefs?
Think about a goal you had in the past. Did you achieve it? What obstacles did you overcome to do so, and what did you learn along the way?
Who is your favorite friend? What interests do you share, and what sparked your friendship?
Discuss introspection and a time when it changed your life or potentially led to a series of decisions sparking personal growth.
Has your childhood affected your adult life? Do you feel like you suffer from trauma, or have you overcome it? How did you manage this, and what tips would you recommend for this in a similar position?
What is one social cause that you would dedicate your life to fighting for?
If you could change history, what event would you target and why? Do you think your actions could affect society and how so?
What is the meaning of life according to you?
What book changed your life and what was its message?
What online community do you belong to and why were you drawn to it?
Which is your favorite school subject and why?
Who do you think should win the Nobel Peace Prize and why?
If you had the chance to give a TED talk, what would it be about?
What is your favorite language and why did you choose to study it?
What is the best website and why does it stand out?
What do you think your future looks like? What are you doing to achieve these dreams today?
What is your favorite television program and why?
What is the best form of media?
Who is your favorite musical artist and why?
Do you plan on being a technical expert or an artist in your career?
What would you change about your culture if given the chance?
Do you plan on getting married? Why or why not?
What economic changes can be implemented to ease the cost-of-living crisis?
Should more people move to rural areas to reduce crowding, high costs, and pollution in urban areas?
What is your most prized possession and why is it your favorite?
What is your motivation in life?
What activities help you unwind in your free time?
What is your favorite part of life?
Who do you admire and what have they accomplished?
Has technology improved or worsened your life? In what ways, and are these benefits sustainable in the long run?
What is the main goal of your career? Is it to make money or be a visionary in your field? Explain your reasons briefly.
Are you concerned about climate change? If yes, what measures are you taking to mitigate it if any? If not, please explain your reasons why.
Are you religious? If yes, explain your faith of choice, and if not, briefly explain why.
Are some cultures inherently negative? Are others inherently positive?
What is your future career? Why did you choose it? Why is it the best option for you?
What hobby are you involved in and why did you choose it? What benefits does it offer you?
Have you heard if I had a favorite teacher? What drew you to them?
Do you or anyone close to you suffer from any disease chronic? What is it and how does it affect your day-to-day life?
Are you active in local politics? What programs have you been involved in that have helped the local population?
What is the most important profession in the modern world? Please give reasons why
Describe a fear you have, what triggered it, and how you handle it.
Do you keep pets? If yes, which ones and why did you select them? If not, what hinders you from getting one?
How do you plan on living with your current salary with the current cost of living crisis?
How Can I Spice Up My College Essay?
Once you choose from our list of captivating college essay prompts, you may be wondering how to make your essay stand out. This can be achieved by employing the following:
Be authentic and truthful: do not use overly descriptive language, and make a genuine emotional connection.
Form a hook to grab the reader's attention. An example is, "everyone wants to be successful, but no one talks about the numerous failures you will overcome to get there".
Write a draft. This outlines your ideas and offers perspective on what the final copy could look like.
For more of these tips, consider perusing our article on how to get good grades in college essays.
About Our Essay Writing Services
Thinking up a prompt was the easy part. Now comes the hard part, actually writing the essay and making sure that it is captivating. While students can think of something interesting right about, many fail to actually deliver. This is because they may lack the requisite skills such as how to utilize literary tools, or they may not have sufficient time for proper research and editing. As a result, many students look to tutors who promise them excellent grades at affordable prices. However, some of these services are too expensive, while others offer subpar quality. For this reason, students will hire a service like ours, which offers several guarantees.
One is that our experts will deliver your essay on time. We also have plagiarism reports with each order, free revisions, and a money-back guarantee in certain cases. As such, students are assured that not only will they get quality, but they will not have to break the bank to access these services either. To get started, simply click the link to place your order. You can do this whether or not you have any captivating college essay prompts in mind, as we will help with all steps. Once you are done with this, you may consider reading our other helpful articles and tips to enhance your skills, such as our 100 best conclusion paragraph starts for college essays.
Frequently Asked Questions
1. What three things can make my college essay stand out?
Be sure that your essay is personal, has a good introduction, and stands out. These will help your application have a better chance of success.
2. What is the main thing to avoid in a college essay?
Do not use the personal statement as a resume, as this shows a lack of content from your end. Also, do not say what you think the admissions committee wants to hear, as it will make your essay seem generic, and your application may be deemed uninteresting.
3. What do the most popular captivating college essay prompts revolve around?
The top college essays are often about sharing one's story, learning from various life obstacles, challenging beliefs, solving problems, and personal growth.
4. I am new to dealing with college essays. Do you offer any additional resources to help?
Yes, we have more informational essays that offer additional assistance, such as how long a college essay should be and many more.
In A Nutshell
To sum it up, a prompt refers to a few sentences which raise an issue that students applying to a college write about to illustrate their strengths and weaknesses. These could fall within the genres of narrative, descriptive, expository, and persuasive. Well, the extractor may differ it is worth noting that it requires effort, creativity, and a good vocabulary. If this sounds rather challenging to you, consider hiring the help of an essay writer who can guarantee you a high score.
Consider our essay writing services which offer the best help available online at an affordable price and within a short deadline. Not only do we offer help with formulating an interesting and captivating college essay prompt, but we also write an entire essay to suit your needs and do so expertly. As such, we maintain a large group of repeat clients who also share reviews of our work. To get in on the good deals we offer, do not hesitate to place your order for our excellent essay-writing services.

---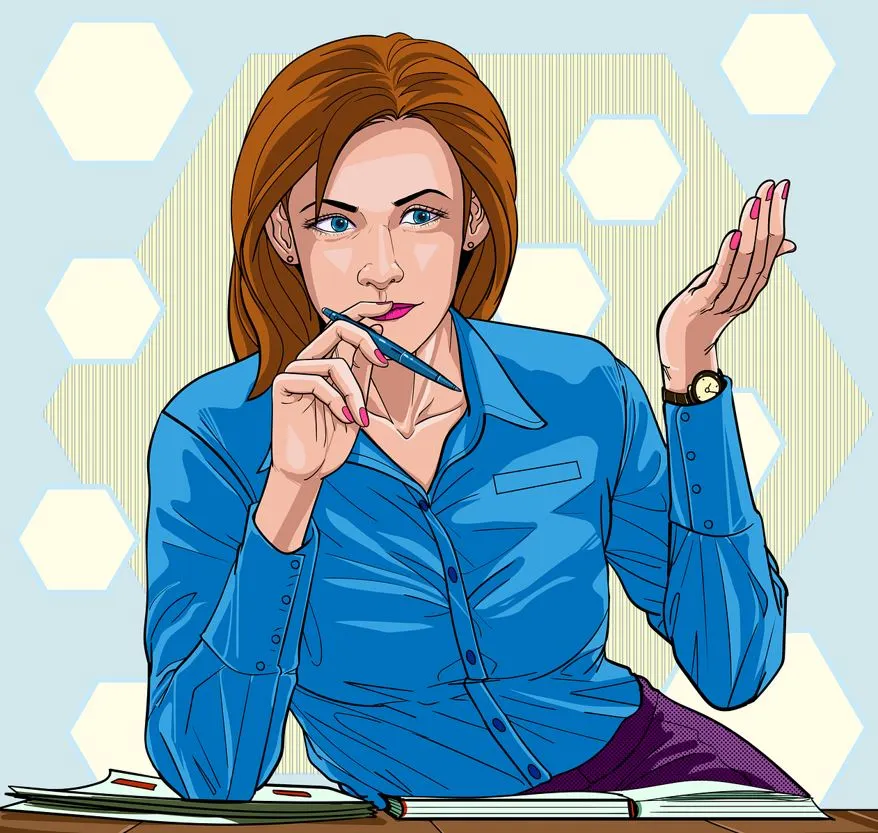 Meet the author
By
Melanie
Melanie is a seasoned writer with more than 8 years of experience. She is passionate about academia and works off the clock to ensure she write the topnotch content for her readers.