5 Best Free Online Statistics Solvers - Reviews, Pros & Cons
Updated:

Do you know of any free online statistics apps? Have you used an online statistics calculator to solve a problem? If your answer is no to the above questions, relax and wait for statistical answers to your questions.
We have compiled a list of the best online statistics sites to solve your issues. These apps are free to download, and some are available offline. You can access most of these apps on android or IOS. These tools answer most of the statistics' complex issues and offer a step-by-step solution.
Keep reading this article to learn more about these statistics apps, how to use them, what help they provide, and frequently questions asked.


Are you in need of a high-quality, 100% plagiarism free essay or online class help?
Place your order and get 100% original work.
1. Mathway
Mathway is a completely free platform that gives answers to your statistical problems. The app allows you to use its virtual calculator to solve a problem and get an answer. It's a very powerful app and can only be compared to 10 other apps. However, you must subscribe to access the step-by-step solutions.
Mathway helps you to solve various statistical issues using the following tools and features:
Ap statistics score calculator
Percentile calculator
T-test statistics calculator
Power calculator
Probability calculator
Easy-to-use app with a simple layout
It offers robust and several calculators to solve your statistics issues
Shows step-by-step solutions
Offers graphics and text explanations
Have a nice inbuilt- glossary and help sections
Can operate offline
Mathway app is also helpful in math calculations like algebra, calculus, etc. In case you need help in algebra seek our algebra homework help.
2. Math10
It's a free statistics solver app that can handle various calculations. It's a simple calculator to use. Math10 can assist you in calculating the following:
Mode
Median
Mean (average)
Geometric mean
Standard deviation
Variance
Probability
Normal distribution and t-distributions
Largest number
Smallest number
Range
Statistical hypothesis analysis
3. Stats Calculator
It is an easy-to-use app that helps you get complete solutions to any statistical issue. This app has several calculators to help you solve various topics. So you can choose the following calculators for descriptive stats and permutations and combinations:
Table and graph
Numerical summary
Basic probability
Discrete distribution
Continuous distribution
Sampling distribution
Confidence interval
Hypothesis testing
Two population
Population variance
Goodness of fit
Analysis of variance
Simple regression
Multiple regression
Time series analysis
This app has several unique features:
Custom keyboard to allow you to input different types of data
A flexible input table that grows when you put more data
A reference guide to study formulas
Ability to copy and paste data
4. Social Science Statistics
This site offers four free resources for statistics:
Statistical calculators contain a set calculator that is easy to use for plus correlation, effect size, confidence intervals, hypotheses testing, etc.
P-value calculators – derive p-values, Z, t, chi-square, Pearson(r)
Descriptive statistics – averages, variance
Standard deviation – makes histogram and bar charts
The statistical calculators deal with the following group of data:
Significance tests
Prediction
Test of correlation
Bayes theorem
Effect size
Confidence intervals
Biostatistics
Utilities
5. Statistics Analyzer
If you require that simple app for any statistics calculations, consider this one. This app allows you to calculate any problem using formulas and spreadsheets. It has a friendly interface, but you should read the instructions before using it.
Choose the template of your calculations – you have the options for grouped, ungrouped, correlation, probability, regressions, and distribution. Ensure you read the guide to choose the suitable template.
The other feature is the probability calculator – which helps you calculate the possibility of events
The statistics analyzer is only available on the Google play store and comes in a small size of only 4MB.
The above apps are the best free online statistics calculators. Some can solve a variety of statistical calculations, while others are limited to a few. If you have statistics issues, choose the best statistical online calculator. While sometimes they may not provide 100% accurate answers, always take your time to verify.
Also, our tutors readily offer help when you are stuck or can't understand the calculation. You may think that paying a tutor is a bit more costly than using a calculator, but remember, there is no way you can use the app if you don't understand the concept. Therefore, hire us today and check out the reasons why you should hire an online statistics helper.
How to Solve Statistics Problem?
There is a procedure that you should follow to ensure you solve a statistical problem accurately:
1. Determine the Question
You must identify the subject question on the hypothetical test. If you can't identify the question, you can't proceed with the correct solving procedure. Understanding the question helps you determine the calculation strategy.
2. Data Collection
The second step is gathering information or data on the hypothesis. It would be best to determine the study population and then decide on the data collection method. If you follow this step keenly, you will surely get accurate results.
3. Data Analysis
You can use several data analysis methods like Microsoft Excel, Python, and R. Therefore, ensure you know how to analyze data and choose your preferred method.
4. Data Interpretation
When interpreting the data, always remember your questions to scrutinize the data appropriately. After, you should get desired results for your study and present them. When submitting, you can use tools like graphs, pie charts, tables, etc.
Which are the Various Statistical Methods?
There are many statistical methods categorized into the following groups:
Descriptive – it includes all the steps in the final analysis and interpretation. It includes other methods such as data collection, tabulation, central tendency measures, skewness, dispersion, and time series analysis. Descriptive helps in analyzing data characteristics and summarizing their features.
Analytical - it has all the methods that assist in analyzing and comparing any two variables. They include correlation, regression analysis, and association of attributes.
Inductive – has all the procedures that aid in the general interpretation or estimation of phenomena. The methods are interpolation, extrapolation, and probability theory.
Inferential – all procedures that draw inferences about a population's features based on samples. The method incorporates the sampling theory, significance tests, and statistical control.
Applied – methods that handle real-life problems, including quality control, sample survey, linear programming, and inventory control.
Other Advanced Statistics Calculator
Statmagic calculator
This app has 11 unique calculators that make handling statistics problems enjoyable. It deals with the following issues:
Descriptive statistics
Normal distribution
Hypothesis testing
Confidence intervals
Regression
Chi-square
Standard deviation calculator
It's an online tool that calculates standard deviation data sets. It can solve problems for two types of data: sample and population. Standard deviation can also offer help in the following:
Variance
Mean
Sum
Sum of squares
Differences
Square of differences
It's a free tool for all the above results and can use large data sets.
Best Techniques for Learning and Passing Statistics
The strategies we recommend for you to pass are the ones we advise in our discrete math help. There is a standard formula for any math subject since you must practice what you learn. These tips include:
Attend all lessons and be attentive - ensure you show up in all the classes to master all the content taught. If you miss a math-based lesson, it can be hard to catch up. If at any point you miss a lesson, find a classmate you can trust to send you notes. Also, be prepared to seek tutoring services for that lesson.
Practice as many problems as possible – a statistic lesson isn't just simply attending and listening to the lecture or watching as the instructor solves the issues and expecting to understand. You should practice becoming better each day. Use your homework problems, textbooks, and additional questions in all the topics.
Seek assistance when stuck – statistics have many concepts you must grasp and relate to. If you encounter a challenge that you can't solve, it's best to consult. Keeping unsolved problems makes them more complex and may affect your concentration on other topics.
Follow your pace when reading – learn quickly, especially when solving a problem until you perfect it. If you solve it with unnecessary haste, you get more confused and waste a lot of time. Also, you may misinterpret the question and give the wrong answer.
Use the recommended learning materials – keep the course syllabus and the handouts for reference in case you need another study material.
Set a study plan – they say failing to plan leads to failure. So ensure you have some special time allocated for personal study. Revise your notes as per the timelines you have set and objectives. Revise using different resources to gather more knowledge and solve as many questions as possible. Be sure to handle complex problems to challenge yourself.
Can You Use Excel to Solve Stats Problems?
Yes, you can use Excel for statistics though it doesn't offer the best statistical support. This program lacks non-parametric tests and post-tests. Also, excel reports statistical results without a detailed explanation like other programs. So, this program is fit for nonlinear regression.
Can You Rely on the Free Online Statistics Solvers 100%?
These apps act as a guide to perform some complex questions. Before using them, you need to understand the concepts and how to analyze the question. You can't verify the solution if you lack foundational knowledge. Again, the problem may even become more complex after getting the answer.
The easier and more direct way is consulting experts like us. Unlike the apps, we will offer the following:
Accurate and verified stepwise solution for your questions
We empathize with your situation and offer customized help to solve all underlying problems. For instance, if having self-confidence, accuracy issues, or concentration, we guide you to work on them.
Revision tactics for the subject – our mission is to help students excel in their studies, so we pride ourselves in top-class revision tricks.
24/7 availability of qualified professionals from your comfort zone. Our platform also is easily accessible to make your inquiries or consultations.
Affordable payment rates for every student
Frequently Asked Questions
Is there a Free Version of Mathway?
Yes, mathway has a free version that's helpful for students. This virtual calculator gives you access to many statistics solutions. However, you are required to subscribe to access stepwise answers to your questions.
How Can I Memorize Statistics?
Several tricks can help you memorize statistics, and they include:
Use of flashcards to remember some complex yet essential formulas
Reviewing something several times to stick it in your mind
Using some short-form tactics of acronyms and then outlining the letters
Revising with a friend who jogs your mind with random questions
Reading the concept over and over
Using notes to note the formulas and key terms
Which are the Components of a Statistical Problem?
The main components are:
Asking a question or the hypothesis
Gathering data using the appropriate means for the question
Analyzing data to become more meaningful for the issue
Interpreting results to get solutions for your study questions
To Summarize
The online statistics apps are helpful for both students and instructors. They are necessary when you are in doubt and want to confirm an answer when revising something. Thus, you should understand the question and how to solve it to review the answer.
If you aren't sure how to work it out, you may be in a tricky situation because you need to subscribe to view the whole calculation. Again, you may not have 100% answers, so the app can mess you up if you aren't sure.
Therefore, we recommend you use the app as a supplemental tool when revising. But, when you need clarifications or learn something new, our tutors are available. Place an order for statistics help, and we will gladly assist.

---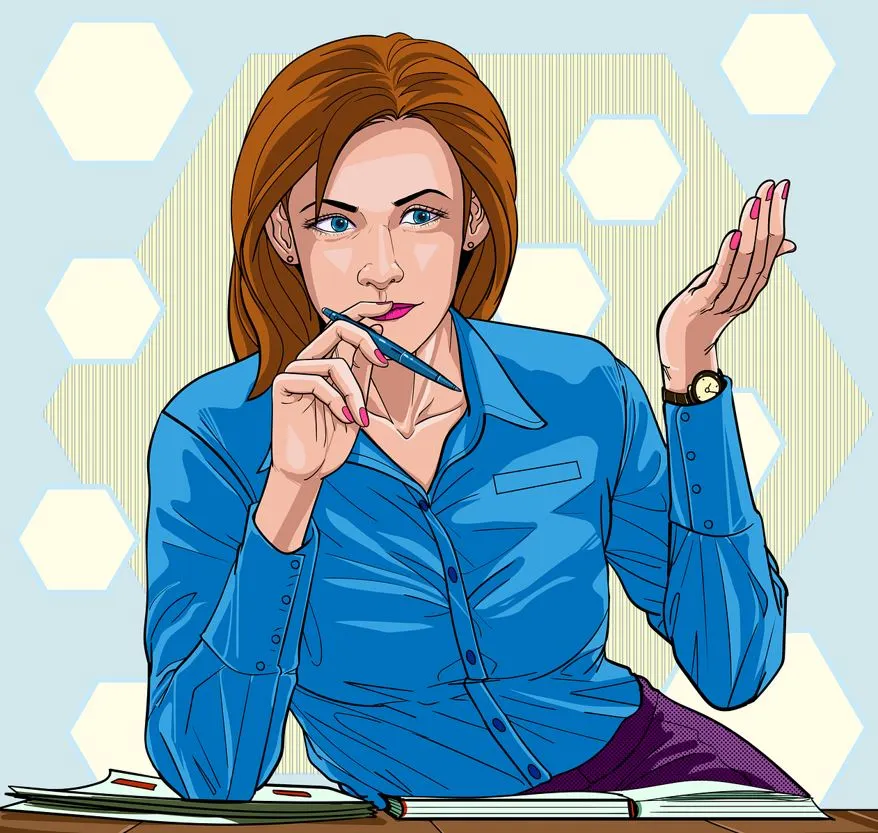 Meet the author
By
Melanie
Melanie is a seasoned writer with more than 8 years of experience. She is passionate about academia and works off the clock to ensure she write the topnotch content for her readers.