100 Impromptu Speech Topics - Incomparable Speech Guide
Updated:

Do you want to inspire your audience with the best speech topic? Choosing a good impromptu speech topic enables you to present well and attract your listeners' attention. Below is 100 great impromptu speech topics for college students. You may be asked to present an impromptu speech and wonder how to handle it. Don't worry; we will guide you through and even give you great examples that you can consider for your speech.
Therefore, don't struggle to develop an interesting impromptu speech topic while we can help. Our writers will present an impressive spontaneous speech if you need one. Hire them today for quality and instant help.
Keep reading this guide to learn several tips that can get you going. We will provide a list of impromptu topic ideas, presentation techniques, and how to prepare for speech delivery.


Are you in need of a high-quality, 100% plagiarism free essay or online class help?
Place your order and get 100% original work.
What is an Impromptu Speech?
The word impromptu from the dictionary means something done without planning, organization, or rehearsal. So impromptu speech means it's a talk or presentation you deliver without much preparation. You are usually given a few minutes and required to deliver a speech of around 5 minutes.
Depending on the topic and the event, you may even have one minute to prepare the speech in your mind. This kind of speech is trendy at events; thus, you must hone your communication and public speaking skills.
The speeches are common during contests, panel discussions, group discussions, debates, in school, or in congregation gatherings.
Which are the Features of an Impromptu Speech?
This speech has the following characteristics ;
Require little or no preparation
Spontaneously organized points
Short presentation time
A good example of an impromptu speech is a formal or informal self-introduction. It's an excellent speech that you can give within a minute. When you have such an opportunity, use a brief delivery method.
In which Instances Can You offer an Impromptu Speech?
Sometimes the need to present this speech may arise at any moment in your career. These situations include;
When you have to represent a late or absent speaker at an event
When introducing yourself at an event
During an interview with a reporter
When in a board meeting and you are hit with a question you didn't expect or prepare for
During an interview, when you are asked an unexpected question
When having an unplanned toast at a company party
When called to offer clarification in the meeting that you weren't invited
When you offer an idea in a meeting and people expect you to elaborate or even defend your point if they are against it
When invited to a company gathering to say a few words without prior notice
List of the Most Amazing Impromptu Speech Topics Ideas
Below is a compiled list of great speech topics you can consider for your presentation. You can choose any topic suitable for your event and one you are comfortable presenting without much preparation.
After settling on the topic, start organizing your thoughts for the presentation. Check out our article on how to write an attention-grabbing essay hook and acquire tips for creating catchy speech statements.
Impromptu Persuasive Speech Topics
Why do you think humor is a valuable life skill?
Why do great results matter in education?
Do you think social media has more pros than cons?
The younger is lonelier than the old.
Can AI take over humankind?
Why are the youths getting depression and anxiety at a higher rate?
Why is a live-in relationship healthy for a couple?
Equality or equity. Which one do we find in our society today?
Do you think honesty is the best policy?
Are girls becoming smarter than boys?
Personal Impromptu Speech Topics
Why is your dad or mum special?
What is the most important lesson you've learned in life?
What two things would you change in the world if given a chance?
What is the most successful thing that you have done in life?
Where would you go if you were allowed to travel the world?
What difference would you make in life if today were your last moment?
What is the most challenging experience that you have gone through in life?
Who is your enemy, and why?
Do you have an unforgettable moment?
The great lesson that you learn from your parents.
Impromptu Speech Topics for Kids
Describe your favorite pet.
Is watching cartoons a waste of time?
Why should you take care of yourself?
How should you respect your teachers and parents?
Favorite character in a cartoon.
Which pets do you like most?
Talk about all the weekend activities that you like.
What would you like to achieve when you grow up?
Who is your best role model?
Best days in school.
Funny Impromptu Speech Topics
Best ways to make your teacher laugh
What is the silliest thing you did as a child?
Most inappropriate presents you ever received from Santa.
Who was your dream spouse when you were young?
The weirdest moment in school.
The funniest prank you did on your boyfriend/ girlfriend.
The greatest mistake you made and learned is a valuable lesson.
The first moment when being potty trained
My first experience when swimming.
The funniest dream you have ever had.
Impromptu Speech Topics for College Students
How to apply for internships without any experience?
Is coding a necessary skill for any career?
How to avoid online financial scams
How to deal with financial problems in college
How can you lead a happy life in college?
How to handle a complex course
Balancing college life and studies
Dating strategies in college
Leadership experience in college
Tips on building a career profile
Impromptu Speech Topics for High School Students
Who is the most influential person in your life?
Best pranks that you tried at home
How should you deal with anxiety in public speaking
How to craft the best titles for creative essays
How can you overcome shyness when talking to people?
Is it reasonable to use results to bale students?
Do cell phones cause cancer?
Teachers have a more significant impact on society than any other professional
How can we help animals to live better
How have you experienced racism in school?
Business Impromptu Speech Ideas
Bitcoin is the most potent digital currency.
How can one start a successful business idea without money?
Do you think social media marketing is best for your business?
Which management activities can improve your business productivity?
Which are the best banks for a mortgage?
How do you deal with business government regulations?
Best tips to prevent fraud
Why is procrastination risky for a business?
Should you copy all your competitor's business strategies?
Best business values
Examples of Public Speaking Impromptu Speech Ideas
Effects of children on watching TVs
What do you think about distance learning programs?
Mobile phones addiction and its effects on family relationships
Is society becoming materialistic?
What do you take on beauty and skin color?
What is personal and communal success?
Role of man in the society
Importance of the art industry
How to become a successful sport personal
Importance of physical fitness
Examples of Creative Impromptu Speech Ideas
Going green is the new trend
Dealing with pollution in homes
Better ways to handle unhappy clients
If playing hide and seek with friends, where would you hide?
If you were to be a creature which animal would you like to be and why?
Which are the unhealthiest habits of the teenage stage?
Which top trends would you like to come back to today?
What does financial freedom look like to you?
Which are the most prized possessions?
What would you like people to read in your eulogy?
Examples of Definition Impromptu Speech Ideas
What is grief, and how to handle it?
Political stability in a country
What is personal wellness?
Explain business communication.
What are equal rights?
Define the term family.
What does natural beauty mean to you?
Is optimism a strength?
How does society view morality?
Happiness isn't money, expound.
The above are some ideas you can consider for an impromptu speech. Ensure you choose what you are most familiar with and can easily present without much preparation. Again, choose a topic depending on your audience, what fits them, and what will inspire them. Don't run for impromptu topics generator while our experts can help you brainstorm on one.
Always remember that communication, public speaking skills, and creativity come in handy when delivering an impromptu speech. You can seek our creativity homework help if you get a task you can't handle.
How to Give a 1-Minute Speech?
If asked to give a few minutes of speech, it may feel scary, and you may even lack words. The following is a format that can consider ensuring you deliver accordingly;
1-minute Speech
State your point - ensure you only have one main message to finish in a minute. Otherwise, mixing a lot of ideas may confuse your audience.
Give the reason why you chose the point
Give an example of your point
Relate the example with what you stated as your main idea
How Should You Prepare for an Impromptu Speech?
Have you ever tried to speak to an audience and suffered from a choked throat, sweating in your hands, and a pounding heart? This experience occurs to anyone, even the most experienced public speakers. However, you can control it if you apply some tactics in delivering your impromptu speech.
Always be prepared for any scenario that may arise, and you are requested to present something
Keep your presentation simple by organizing your thoughts in mind or even noting somewhere if you have a few minutes to prepare. The above one-minute speech guide can help you.
Practice for an impromptu speech moment during your free moments.
Go with the flow – some informal events like parties can be candid therefore don't be too hard on yourself to behave in a certain way
Follow a written paragraph approach. Have this outline in mind of an introduction, main discussion idea, supporting examples, and concluding statement.
Frame your points in the form of questions and answer sessions. This technique will help you deliver as expected without leaving any crucial points. This tactic will involve your audience and keep them captivated. It can help when you are filling in a for a speaker and barely have an idea of what to present.
For instance;
If presenting a definition essay on pollution, phrase your points in a question form where you will deliver one main answer. What is pollution? How can we control pollution in our school? What are the greatest effects of pollution in our school?
Frequently Asked Questions
What is the Best Topic for a 1-minute Speech?
A one-minute speech should be something simple to deliver within a minute and communicate to your audience.
Some of the simple and best topics you can choose include;
Mention the dangers of global warming
What is the importance of maintaining a healthy diet
Best ways to promote communication in the workplace
About your personality, like best hobbies, memorable moments, goals in life
What are the benefits of education
What are the Pros and Cons of an Impromptu Speech?
An impromptu speech may not be the best for everyone, but it's helpful, especially for students and leaders. Therefore, let's explore its advantages and disadvantages
Pros
Builds self-confidence
Improves public speaking skills
Improves your thought expression orally
Cons
Not suitable for formal occasions
Sometimes a speaker may lack appropriate vocabulary
To Summarize
Always be prepared for an impromptu topic to ease the pressure and anxiety when presenting. Again, follow the above 1-minute speech format to make your work easy. Also, resort to the question-and-answer session if you don't have much content. This technique helps you gather confidence, engage your audience and still deliver your points.
Finally, impromptu speech still applies the other basic public speaking techniques, so communicates effectively and clearly. Engage your audience and keep your speech short and to the point. Remember, you can also place an order with us for speech writing help, even for impromptu ones.

---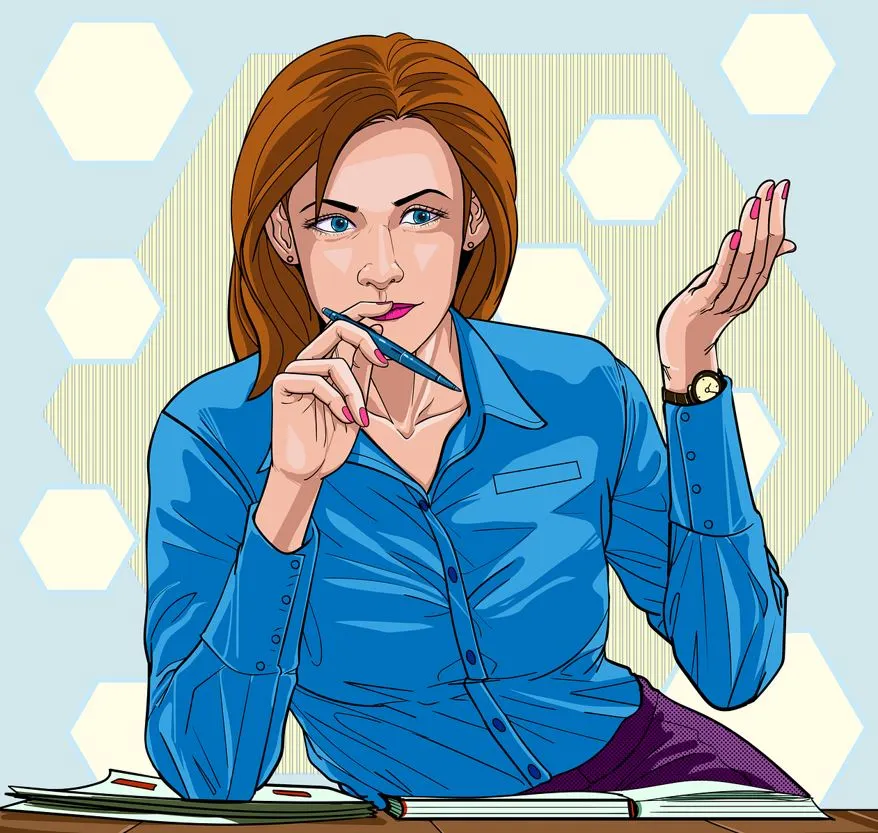 Meet the author
By
Melanie
Melanie is a seasoned writer with more than 8 years of experience. She is passionate about academia and works off the clock to ensure she write the topnotch content for her readers.