100 Controversial Topics For Teenagers
Updated:

Are you a teenager looking for good debate topics? Look no further; our experts have compiled a list of 100 controversial topics for teenagers, which can help you brainstorm a good topic of discussion. Please keep reading to understand more about handling controversial topics, the circumstances you may use these controversial topics for teenagers, and much more.
What Is A Debate?
A debate refers to a formal discussion where two opposing present their viewpoints for an audience to consider. It can revolve around different topics ranging from politics to culture and economics and aims to help establish a specific truth. Participants often look into controversial topics and then present a viewpoint in support of or against it. There are four types of debates:
Academic debate is simply a debate done within the confines of an academic institution. The students will present arguments and supporting evidence on important issues, and prizes for the winners are often given.
Cross-examination debate: this type involves users giving a speech/ testimony of their side followed by a cross-examination where opposing sides ask each other questions to clarify any issues.
Lincoln-Douglass debate: is a type of competitive debate that lays emphasis on logic, ethics, and philosophy; hence it is also known as the values debate. It is named after the historical debate between Abraham Lincoln and Stephen Douglas and aimed to discuss making slavery illegal. Some of the best debate topics for students fall under this category.
Parliamentary debate: is a formal discussion involving critical and rhetorical analysis. There are two individuals or groups presenting their viewpoints, and often, a judge is present to deliberate on the outcome.
As such, controversial topics for teenagers fall within either of these categories.


Are you in need of a high-quality, 100% plagiarism free essay or online class help?
Place your order and get 100% original work.
100 Controversial Topics For Teenagers: A Comprehensive List
Every student should participate in sports
Bullying can be solved using caning
Students should grade teachers
College should be free for all
Schools should not ban books
Schools should have uniforms
Science is the most important subject in school
Human cloning will be possible in the near future
Nuclear power is too dangerous to implement as a source of public energy
Drug addicts should be punished
Vaccines should be mandatory for all
Solar power is not feasible
Parents should be punished if their children commit offenses
A flat tax rate is better than a progressive system
World peace can be achieved
The government should track phones to limit criminal activity
The use of technology should be restricted
Cryptocurrencies are a scam
TikTok should be banned
Religion does more harm than good
Instagram is the worst form of social media
YouTube is the best social media
Video games should not be considered sports
Guns should be banned
Political affiliation is ruining the discourse
Money is not the most important thing in the world
Human labor will be replaced by machines
Public healthcare is generally of poor quality in comparison to private healthcare
Public schools are detrimental to children's education
Consumerism is affecting people's ability to pay off loans
Higher education is not an indicator of high intelligence
Poor people should not have children
NFTs are a scam
Cryptocurrency is not a scam and has diverse uses
Homelessness can be solved using better access to mental health assistance
Plastic should be banned
Technology is ruining human communication
Children should learn about technology from a young age
The government should provide public housing to solve homelessness
Social media is negatively affecting human's ability to connect and communicate
Population control can help solve climate change
Environmental conservation is not only about reducing plastic waste
Climate change can be solved through depopulation
Abortion is not a human right
Most non-technical professions are of low value in comparison to technical positions
The government should provide a universal basic income to help reduce poverty
Community policing can help reduce crime
Junk food should be banned from schools
Surgeons should be replaced by machines to reduce the risk of malpractice
Peer pressure is the main challenge facing students
Learning history is not helping humanity avoid past mistakes
Solar energy cannot fulfill our energy needs
Violent criminals under the age of 18 should be tried as adults in court
Children's access to social media should be monitored and restricted
Schools should implement tougher anti-bullying measures
Net neutrality should be mandatory for all internet service providers
PC is better than Mac
Modern diets are causing mental and physical health problems
Video games should be considered a sport
Children should not have access to money before reaching a certain age
None of the political parties are relevant to modern-day society
Writing as a skill is superior to typing
More people should adopt solar energy in their homes
The age of retirement should be lowered to reduce unemployment among the youth
Drug addicts should be punished to reduce the chances of their condition worsening
Testing in schools should be re-evaluated to improve educational standards
Farming should be encouraged to reduce dependence on stores and corporations
Physical exercise and diet are all you need for good health
The internet does more harm than good
Internet access can help reduce cases of school dropouts caused by poverty
Social media influencers are not good role models
Classical music is better than modern music
Reliance on technology is destroying human capabilities
Plastic surgery can be an addiction
Religion is essential for a healthy society
Mothers should stay home with their children until they are seven years old
Most mental health problems can be solved by promoting better family relations
Christianity is the best religion
Consuming a high number of oils is the main cause of health problems
Fries are the best snack
Human trafficking can be solved using community policing
The work week should be four days long
Universal healthcare is not achievable
People of all genders should register for the military draft
World peace is impossible to attain
The death penalty can help solve rising rates of crime
Specialization in a particular career will lead to redundancy
Social media can be used for good
Early access to the internet can affect children's brains negatively
Not everyone should learn how to code
Child support should be provided based on calculations of monthly spending
The age of adulthood should be increased to 25
E-textbooks are better than physical books
Video games lead to violence and other forms of degeneracy
Academics should not determine one's skills and value in the workplace
Internet services should be provided by a few firms to ensure quality
Chronic depression is the main mental illness affecting the modern world
Food security can be achieved by offering farmers interest-free funding
Poor infrastructure is the main cause of pandemics and disease
Money is essential for a peaceful life
How To Prepare For A Debate
Work as a team: ensure that each member of the group is well-equipped to present and that there is a cohesive thought process. Each team member should have their own designated part to present.
Analyze evidence: supporting sources should be accurate to enhance your credibility, so it doesn't hurt to double-check. As such, research skills play heavily into one's ability to win a debate.
Form a rebuttal to counterarguments: a rebuttal refers to a contrary argument. In this context, it is used when the opposing party presents an argument to present one's own. To spot logical inconsistencies and form a rebuttal, one needs to be aware of argument flaws such as a false dichotomy, moral flaw, correlation as opposed to causation, and straw man arguments.
Contact us today for help writing a speech and place your order with our expert writers. While we offer good pointers on controversial youth topics for debates in our list of controversial topics for teenagers, we also offer advice on how to write a commemorative speech.
All About Our Amazing Writing Services
Like many others, you may face difficulties formulating thought-provoking points for a debate. At a young age, coming up with controversial youth topics can be complex, so many teens seek assistance from a tutor. As such, you can benefit from hiring writing services that can help you come up with various controversial topics for teenagers to discuss and write some good points to address.
Among the many firms offering help with controversial topics for teenagers, ours stand out. This is because we offer several guarantees, such as:
Quality: our staff are well trained and have received several positive reviews from satisfied clientele
Fast service: students can place orders which can be completed within hours, starting with formulating interesting debate topics up to completing the research, depending on the length.
Free revisions: if you would like any changes, do not hesitate to contact our support staff and inform them of what you would like to change.
Affordable services: in comparison to the quality services provided, we offer affordable rates. To enjoy, place your order today to get the best tutor service online. Additionally, we also offer help in other areas, such as our tips on 100 amazing impromptu speech topics for college students.
Frequently Asked Questions
1. How do debates work?
The parties who are either for or against the topic will present their point in an hour then a cross-examination will take place. Afterward, a judge will declare the winner.
2. What are the three criteria used to judge in debates?
These refer to the three criteria used by judges to make a decision:
Matter: looks at the points you present
Method: focuses on the structure and timing of your speech
3. What are the five steps in a debate?
Introduce your message and state its importance
Break down the thesis of your arguments into smaller facts
Confirmation or proof of why your argument is correct
Refute your opponents' arguments
Conclude your main points and give the audience something to consider
4. What should you not do in a debate?
Do not interrupt other speakers
No shouting
Avoid fake facts
Avoid stuttering
Do not address the judge
5. I have a speech impairment (e.g. stuttering), but I have a debate coming up. What can I do to sound fluent?
Try breath control exercises as well as oral motor or muscle strengthening exercises. You can also practice with your team members to avoid anxiety.
6. Can you offer help on how to write a speech?
Yes! We offer guidance in this which you can find in our 100+ demonstration speech ideas for college students article.
7. Who speaks first in a debate?
The side in support of the motion speaks. For example, if the debate is about "internet access is a human right", the supporters will present first, followed by the opposers.
Verdict
In closing, teenagers often engage in debates, which are formal discussions where two opposing ideas present their arguments for an audience's consideration. There are four types of debates, such as parliamentary and academic debates, among others. Interesting debate topics generally involve an arguable statement that can revolve around any topic ranging from economics to ethics.
Since many are affected by anxiety, it is advisable to prepare for this debate by finding the best debate topics for students to cover, practicing with team members, doing thorough research, and forming rebuttals to avoid failure. You may also focus on avoiding the don'ts of a debate to avoid penalization. While you may not win, it will give a good impression to the judges and boost your academic skills. However, you can improve your chances of success by hiring a qualified tutor who can offer personalized help revolving around controversial topics for teenagers. One such firm is ours, which offers quality and quick service at affordable prices, so don't hesitate to place your order today and get started with the best writing company online.

---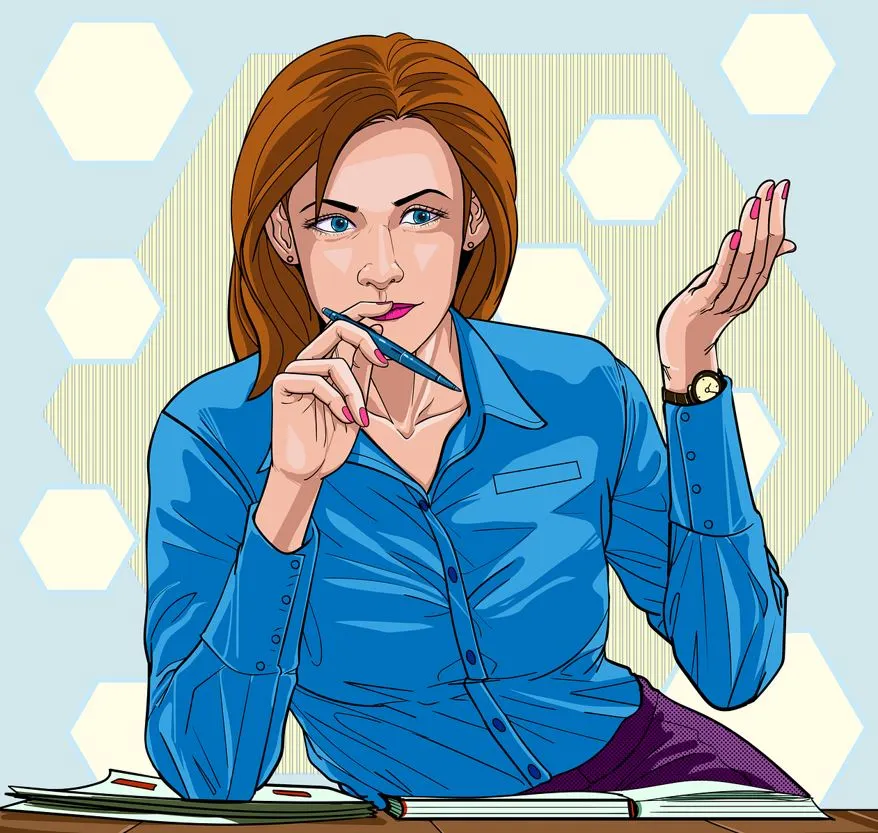 Meet the author
By
Melanie
Melanie is a seasoned writer with more than 8 years of experience. She is passionate about academia and works off the clock to ensure she write the topnotch content for her readers.