10 Tips For Better Online Learning Experience
Updated:

Are you searching for tips for a better online learning experience? Quality tips can be hard to find because some sites offer repetitive tips for online learning success that you've probably heard before, or worse, those that do not work. For these reasons, we have compiled a list of 10 tips for a better online learning experience to help you improve your online learning experience and excel in your studies.
What Is Online Learning?
Online learning refers to the use of the internet to access educational content that is usually provided by a platform focused on education. Over the past few years, these organizations and their user base have grown due to the numerous benefits they offer.
The 10 Tips For a Better Online Learning Experience
Many students have considered taking financial risks and investing in an online course. However, anyone who has taken this course can tell you that they are often faced with various difficulties that make it hard to focus on their work. These include:


Are you in need of a high-quality, 100% plagiarism free essay or online class help?
Place your order and get 100% original work.
Video games
Television and other visual entertainment
Sleep
Household chores
While they may seem mundane, these distractions can affect your learning severely. Technology, in particular, can decrease the quality of work done and delays in completion. As such, students should employ the following tips for a better online learning experience:
1. Form a schedule
A schedule helps you plan your activities over a certain period of time. It also allows you to form good habits that lead to academic success because you can handle tasks on time and avoid rushing through your work.
2. Jot down short notes
During lectures, be sure to jot down short notes containing important information you can later use in your studies. These may not be well-explained but can be further developed when you are revising your notes.
3. Avoid distractions
Keep your phone aside during sessions and study in a quiet room to limit distractions. This will help you avoid being distracted and improves your productivity. Among all the tips for a better online learning experience, this might be the most important since the focus is what ultimately leads to academic success.
4. Keep a calendar
Your course may have projects or several upcoming exams. As such, you can benefit from having a calendar that outlines various important events which you should not miss out on. This can be done online using apps or in a journal.
5. Start projects early
When faced with a project, be sure to begin early. If you start late, it may be more work than you anticipated leading to poor quality. Having extra time allows you to complete and then edit the project for any errors, resulting in better scores over time. Projects are especially common in technical subjects such as IT and psychology since they test hard skills useful in their respective careers. However, many students often have trouble with this and can benefit from the detailed explanation offered in our other articles, such as how to write a lab report.
6. Take breaks
Using the computer for long periods of time can lead to fatigue and boredom. It is important to take breaks every few hours, especially if the content is complex. This gives you time to refresh and come back ready to learn more.
7. Interact with others
Online classes still require you to communicate with your peers, often through group work. As such, communication is important and leads to a smoother learning experience. Additionally, discussions held over Zoom and other platforms aid in effective studying. It also helps prevent isolation.
8. Using 'chunking' to avoid procrastination
'Chunking' refers to breaking down educational content into manageable units. This could involve handling one subtopic and its assessment, after which you could take a short break and then proceed afterward.
9. Make your tasks personal
Oftentimes, students feel unconnected to their tasks, leading them to feel unmotivated. This can be avoided by considering how the knowledge acquired can be used in the future. Making this connection will help you gain interest in the job, leading to increased efficiency. For example, understanding why a topic like taxation can help you maintain a business in the future.
10. Try solving some problems on your own
Studying online requires you to understand each concept in depth. While professors can offer assistance and your peers can help, you need to practice to ensure you pass the final tests. It also increases your productivity, helping learners understand what to do when faced with a particular question. If this is challenging, consider placing an order with our expert tutors and getting help with problem areas.
Why Should You Take Online Classes?
As you can see, it is relatively easy to handle an online course with our simple tips, but you may want more information on why to take the leap and invest your money in an online course. In the modern age, technology has advanced to a point where digital technology is accessible to millions. As such, online education is growing in popularity since more people have access to these devices as well as infrastructure such as the internet. For these reasons, more students are seeking online education and will continue to do so since they can expect the following benefits:
1. Access to quality education
Due to the rise of the internet, thousands of institutions have their own pages online where they post important information regarding the institution. Among these are the various online courses they offer to students around the globe. Students can access content from reputable institutions like Harvard and many more, so the demand is rising.
2. Lower costs associated
Education tends to be expensive, especially if it is sourced from a well-known institution. However, physically attending classes can mean that you have to commute or possibly spend on meals and accommodation. Additionally, students often have to pay for textbooks and other learning materials; hence the cost is almost seven times compared to online classes. As such, virtual classes free you of all this expenditure in addition to relatively lower costs to take these classes.
3. Ability to take several courses
Online courses cover a wide variety of content. Ranging from psychology to math, anyone can learn anything, thus boosting their chances of securing a career. They can also complete the courses in a short time and begin others, leading to a broader skillset over time. This is especially useful for disciplines that have several professional certifications that can boost your career.
4. Improves time management skills
Online learning requires one to have dedication and manage their time wisely to keep up with the course. Doing this at home can be quite challenging since there are many distractions such as sleep and the internet. By the time a learner completes their course, they will have learned to dedicate their time and focus on an activity to its completion.
5. Leads to healthy habits
Over time, studying an online course diligently will help form habits. These include waking up early, completing assignments on time, asking for clarification on where it is due, and more. All these habits can help one become a well-rounded and skilled individual.
6. Increased career opportunities
Due to the various certifications and skills learned, an individual can advance in their career since they are now more useful to a firm. For example, students who take up IT courses can leverage these certifications for higher-paying jobs. As such, many view the initial cost of taking these courses as minimal in comparison to the benefits to be earned. This is by far the most popular reason, and many students should place an order with our tutors after going through our tips for a better online learning experience or request our other services like how to be a successful online learner.
7. Improvement in technological skills
Attending online courses means that you have to use your computer, which may be challenging for a first-time user. As time goes by, you will gain skills in operating your device and maneuvering the internet, making you an expert. For example, some courses require you to use a video recorder and Zoom during sessions while also paying attention to the class.
8. Networking across boundaries
Many times, you will find that your classmates are from different regions and nations, especially if the college is internationally renowned. This offers you the opportunity to connect with people from different backgrounds and diverse fields, which can help in your career.
All About Our Online Learning Help Services
For many students, implementing these online learning tips for students is hard since they may lack sufficient time and or the ability to handle them. As such, they hire firms like ours, which offer help at affordable rates. While the content provided in our tips for a better online learning experience is good, we also have expert academics who can take your grades to the next level.
Students who hire us benefit from the following:
Competitive Pricing
Expertise in different fields. We handle courses ranging from IT to developmental writing, so anyone can order from us.
Plagiarism reports for each essay delivered
Communication lines that are open 24/7
Reviews from many satisfied clients
Quick completion and delivery. When you contact us, we will look into the course and the length of time required to complete it and get back to you promptly on how fast we can complete it.
For these reasons, it is no wonder that we are the premier choice for academic services as well as our informative content, which covers topics like online learning tips for students or why you should hire an online class helper.
Frequently Asked Questions
1. What is the best online course to study?
It depends on your needs. However, most students study IT (blockchain, AI, machine learning), project management, business, marketing, creative writing, design, and more. These are generally offered by most platforms, so you only need to research the best option to go with.
2. Can I pause my online course?
Yes, but it depends on the platform's rules and regulations. Some allow pausing and canceling your subscription temporarily, but others might not so be sure to enquire first.
3. How long does an online course last?
It lasts anywhere between a few weeks to several months, depending on the content covered. As such, you should be aware of the amount of time required to complete the course and divide the time.
4. Can I get a certificate after my course?
Yes, most platforms offer a certificate. However, some courses offer transferable college credits that will count towards your degree. If you would like course credit, be sure to use a platform like Straighterline which offers transferable credit for most of its courses.
5. What makes an online learning experience excellent?
Aside from student dedication, an online learning experience is made excellent by providing students with lecture recordings, videos, audio, text, and social media. Oftentimes, the platform offers an e-textbook which is the text you will study. As you can see, there are various learning tools provided by these online learning platforms, and you can benefit from using them.
6. What should I look for in an online course?
Make sure that the platform offers the following:
face to face interactions for better communication
valuable content from reputable publishers and institutions
good reviews from other students
college credits
7. Other than the tips for a better online learning experience, what tools do I need for online learning?
To get started, you should have:
Software required to access the course e. g a design course requires graphic design software
Earbuds for listening to lectures
Online or paper calendar
Printer and papers
Workspace with a comfortable chair and a computer
A stable internet connection
Verdict
To sum it up, online education is a valuable tool that has allowed learners from all parts of the globe to access quality education and improve their chances of securing a good career. It also helps them improve their time management skills and opportunities to network. As such, students seek tips for online learning success to help maximize their productivity using various tips and tricks.
Some of these include minimizing distractions, forming a schedule, practicing, taking breaks, and jotting notes. However, discipline and being goal-oriented are required to ensure success, since the courses often have college credit. Simply put, no matter which course you choose, it is important to focus and put in the effort to get the best out of your online course. For help with completing your course, don't hesitate to contact us and place your order for our tutoring services.

---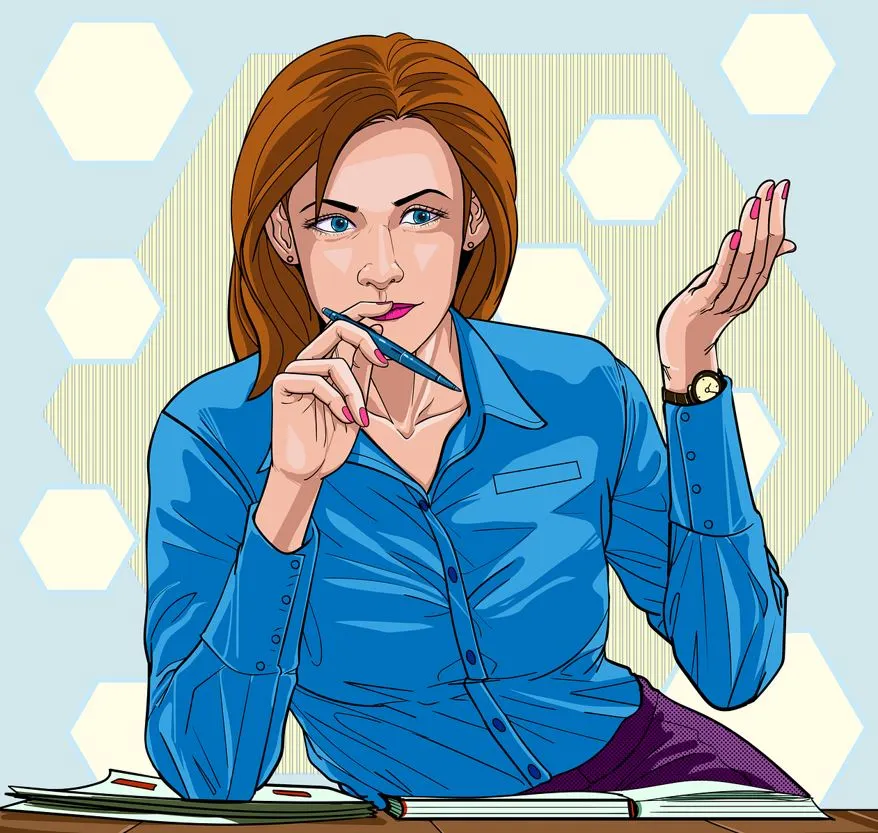 Meet the author
By
Melanie
Melanie is a seasoned writer with more than 8 years of experience. She is passionate about academia and works off the clock to ensure she write the topnotch content for her readers.