10 Best Free Math Solvers For Students
Updated:

Having trouble solving math problems efficiently? Consider using any of the math apps listed in these 10 best free math solvers for students. Each of them has different features, but there is consistency with regard to the range of services they offer. For more information on the top 10 options for math students, please keep reading.
Top 10 Math Solving Apps and Websites
If you wish to utilize a math solver, consider the options listed in our 10 best free math solvers for students. Please note that these are not arranged in order since they have different features that are useful depending on your immediate needs.
1. Microsoft math solver
Offered by the tech company Microsoft, this website offers students step-by-step help with diverse subjects. Users can get help with the following topics and sub-topics:


Are you in need of a high-quality, 100% plagiarism free essay or online class help?
Place your order and get 100% original work.
Pre-algebra-radicals, exponents, prime factors, fractions, mixed fractions, mean, mode, and order of operations.
Algebra: linear equations, factors, expand, inequalities, matrices, quadratic equations, factors, and systems of equations.
Calculus: derivatives, integrals, and limits.
Trigonometry: graphs, equations, and more.
Many students like it since it guarantees them a chance to view video tutorials and worksheets, thus offering learners a well-rounded approach with different resources to train them.
The site is also interactive, with a section for graphs that allows the student to visualize various equations and variables.
For a more realistic feel, students can use the sketch calculator feature, which allows them to write down equations and get solutions. Better yet, the app is completely free.
2. Khan Academy
Famous for providing learners with a quality e-learning environment, Khan Academy has multiple resources attached to its name, one being its math solver. The app is 100% free, thanks to investor funding. Topics are all-encompassing, ranging from calculus to algebra. You can also access the platform using an app or website.
It is also quite popular worldwide since the content provided is approved by platforms such as the College Board, which works to craft standards for college acceptance. As such, you are sure to receive quality pointers from this platform which ranks among the 10 best free math solvers for students.
3. Photomath
Sometimes, you may not have a desktop to help you study. However, technological advancement means that you can still use your phone or tablet device to access this option from among the many best free math solvers for students. One of the math solvers which you can access on your phone is Photomath, which requires you to photograph a math problem with your phone camera.
The app uses AI, which focuses on augmented reality to make this possible, and quickly finds a solution once you take this picture. It covers topics students will handle in elementary, high school and college arithmetic.
Using this app is mostly free unless you would like to use the extra features available on PhotoMath plus. Learners who pay a minimum of $9.99 for one month's access or $59.99 for 12 months can receive the following:
step by step problem solving
extra tips explaining the reasons for and how to handle the issues
visual aids tailored for a particular problem
Additionally, students will get step-by-step explanations, thus demonstrating the process clearly in a manner that the student can replicate with little error in the future. If you would like to earn some money, it is also worth noting that the app allows experts to sign up and solve problems; hence it is among the best free math solvers for students.
4. Mathway
Focused mainly on solving algebra problems, this site is affiliated with the Chegg service, and its general features are free for use. However, students can opt for Mathway premium, which is $9.99 per month or $39.99 for a yearly subscription.
To use it, a learner will simply input the math problem and get answers. The site deals mainly with algebra but can also handle geometry, trigonometry, and calculus. Please note that the free version contains only the answers, but the premium version contains explanations. If you would like a more specific service to help you grow your math skills, consider going through our 5 best free online statistics solver lists.
5. MathPapa
This calculator has five main features on its calculator: simplifying, derivatives, inequalities, quadratic formulas, and algebra. One can either use the web app or mobile app, where you can input the problem and wait for it to calculate your answer. This math solver has the following features:
Practice exercises to improve your skills
Step-by-step calculations
For access to advanced features, one only needs to pay $9.99 per month, which gives you access to lessons and extra help. Unlike the other apps or sites that only work with an internet connection, Mathpapa works offline as well.
If the platform does not satisfy your needs, do not hesitate to place an order today with our math solver experts.
6. Cymath
The Cymath website and app is a math solver which focuses on various topics such as statistics, logarithms, complex numbers, calculus, trigonometry, and algebra. This is made possible by an AI, which also allows you to take a picture or input the figures. The site provides you with a solution almost immediately, including the steps required to arrive at this solution.
The basic features involving math problem-solving are free, but you can still choose to pay for the premium version. For only $5 per month, you can access the following:
the reason why you should take certain steps
reference material with definitions of terms
no adverts
If you plan on spending money on any of the listed 10 best free math solvers for students you may wonder, "how can you make online learning sessions more productive" to ensure you benefit from your spending, our guide of the same name outlines.
7. Cameramath
Used on both Android and Apple devices, this photo-based app uses AI to identify the details and offer an answer. The app is free, but for as low as $3.33 per month, students can access live tutoring, unlimited solutions, and more. However, the free version covers different topics, expert teachers, several strategies, and problem-solving.
8. Geometry solver
This award-winning app exists to help students with geometry problems. It is quick and easy to use and allows you to input values or shape options, thus allowing you to learn more about their properties. However, the app is only available on Apple devices; hence some students may not be able to access it. To access extra features such as pdf downloads and unlocking shapes, you will have to pay $24.99, but the general features are free.
9. Gauthmath
Similar to Photomath, this app requires you to upload pictures which it recognizes using advanced technology and offers a solution. Key topics handled are algebra, calculus, graphical equations, and more. It is also free and fast; hence it is popular amongst students. The also helps prepare students for standardized tests such as the GCSE, HSC, ACT, AP, A-levels, and more.
The free version offers answers within 3 seconds, diverse topics, detailed explanations, and constant availability. On the other hand, you can pay $0.5 per question for a session with a live tutor who offers specialized help.
10. Socratic by Google
Formulated by Google, this mobile and web app is completely free. Students can upload a picture and get a solution within minutes. One can also browse other related topics, too so both instructors and learners enjoy it. It also provides video explanations in addition to details that help one understand the solution better.
The app also has a subscription plan for those who prefer to access extra features for $4.99 per month or $99 for a school.
If you are facing difficulty with your math classes, consider any of these options since mastering math will help you secure a good career, among other benefits listed in our article on why math is important.
6 Reasons To Hire An Online Math Solver
Hiring a math solver will lead to the following benefits:
Improves your math skills-once you begin to practice math, you will be able to hone your skills, leading to better performance over time. Learning about different topics within math, such as trigonometry, calculus, derivatives, and more, will also lead to a well-rounded understanding of the subject.
Better performance: math solvers allow students to accumulate knowledge of various concepts, and this can help them score higher on standardized tests.
Learn new ways to handle problems-these sites allow you to learn new math strategies that may be easier for you to understand.
Use time efficiently instead of spending hours sifting through your notes and textbooks; it is easier to get the solution and a step-by-step explanation. Not only does this save time, but it also leads to more efficient learning as you will have more time to look into other topics.
Raise your confidence: math is a subject that strikes fear and anxiety in many students' hearts, but having a math solver to guide you can help you gain confidence. Having a calm and confident demeanor will help you tackle exam questions with a clear mind and eventually lead to better results.
Customized solutions: depending on your needs, you can choose from the best free math solvers for students and decide on one that provides the solutions you most desire. For example, some may have video tutorials while others may offer graph simulations. As such, you can get help no matter your major or preferred learning style.
Those seeking customized help but would prefer further explanation from a tutor should consider placing an order today with our math help experts. For more information on why you should choose us, please view the next section.
About Our Services
Sometimes, you may want more personalized help with your coursework. This may lead you to search online for an expert. These experts generally appear under searches for "math tutoring help" and vary in quality. Our firm is among the most preferred by students, and this is because we offer the following:
24/7 service-no matter what time you need that order completed, we can begin work on your order
Varied services ranging from essay writing to exam help and tutoring services
Low prices-our prices are based on a bidding system; hence you will be charged what you can afford. However, it is up to the tutors to bid on these jobs, and they are less likely to show interest in those with low rates, so please quote a reasonable price.
Free plagiarism reports for each assignment
Free revisions
Refund policy
As such, it is no wonder that we are highly popular with students and retain clientele due to the quality offered.
Frequently Asked Questions
1. Do I need a textbook to use a math solver?
Not necessarily. You may use your notes, but the internet contains resources such as e-textbooks which you can download if you wish.
2. The solver is sending an error message. Why can't it find a solution?
Sometimes, your math problem may not have specific values that satisfy all the constraints; hence the problem cannot be reasonably solved due to this error.
3. What math score do I need to get into college?
It depends on your major of choice as well as the institution you wish to attend since some have higher cut-off scores. However, a passing grade for the SATs is 600. As such, choosing from any of the 10 best free math solvers for students can help you achieve this.
In A Nutshell
To sum it up, math solvers exist to help students improve their performance, learn new math strategies, offer customized math solutions, and many more reasons. There are several options to choose from, but the top sites and apps are Photomath, Khan academy, Microsoft math solver, Cameramath, Geometry solver, Gaumath, Socratic by Google, Cymath, Mathpapa, and Mathway.
Depending on your needs, you can choose one of the best free math solvers for students options based on the features. Some of them allow learners to upload pictures, while others have video explanations. If you prefer, you can also pay for premium features, which all of these platforms offer. However, some students may desire tutor services tailored to meet their needs, which firms like ours can offer help with. Our services are affordable, high quality, available 24/7, and much more. To get started, contact us and place your order today with the best tutoring service online.

---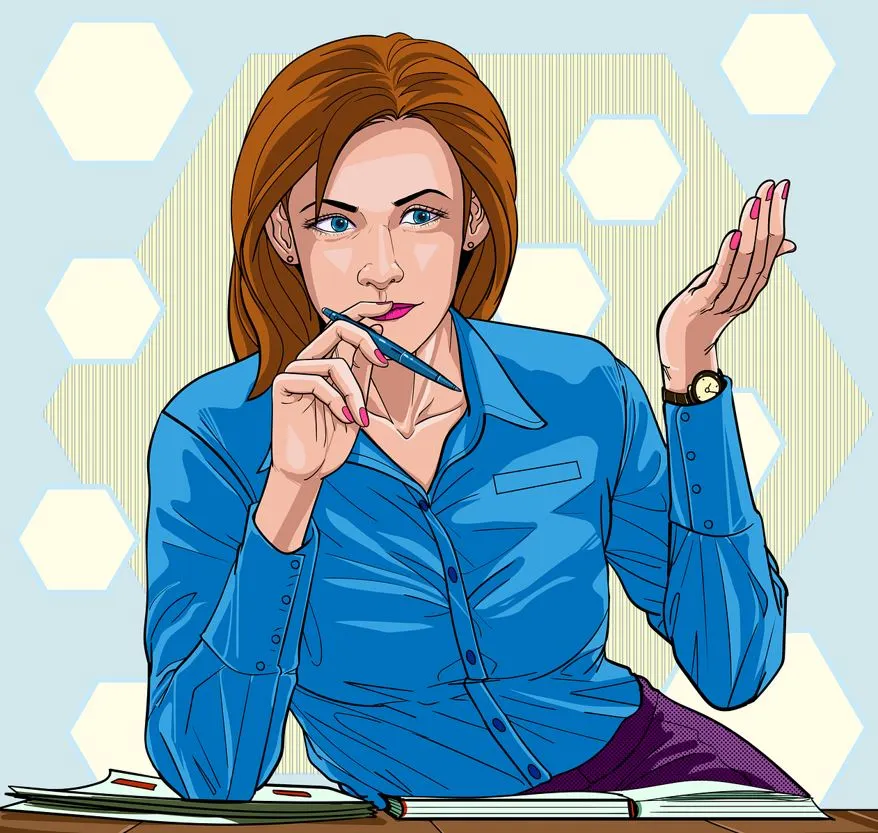 Meet the author
By
Melanie
Melanie is a seasoned writer with more than 8 years of experience. She is passionate about academia and works off the clock to ensure she write the topnotch content for her readers.